Here is your DC1 series dyno controller.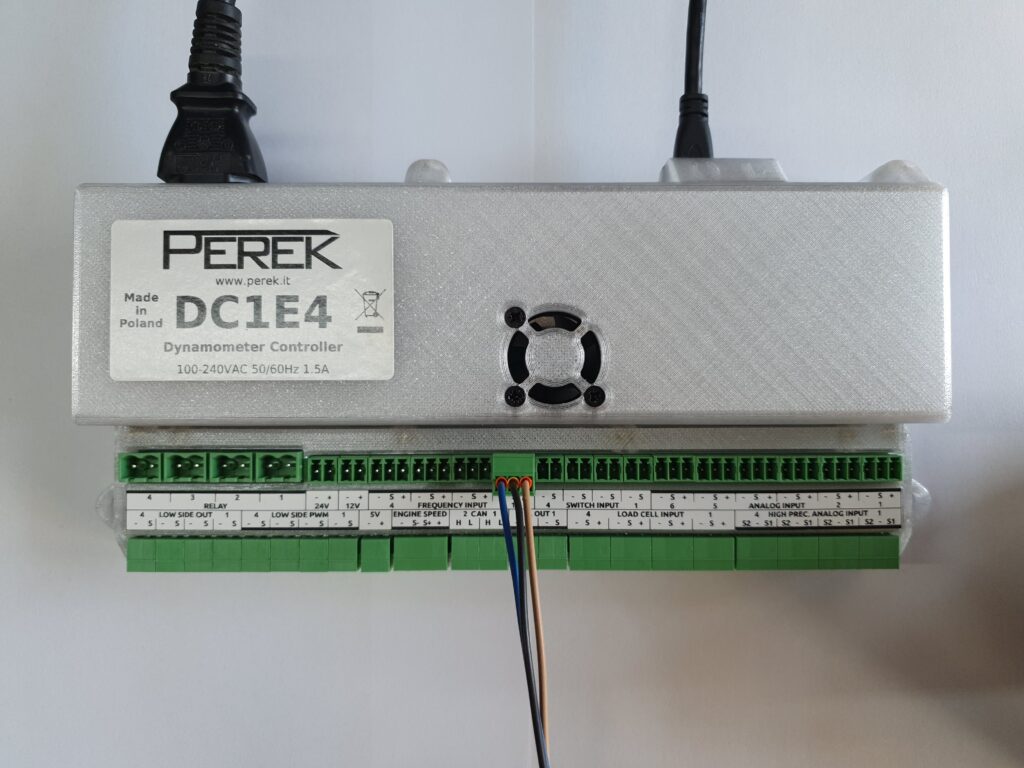 Plug in your roller speed sensor to frequency input 1. HS2 sensor wire colors are shown in this example.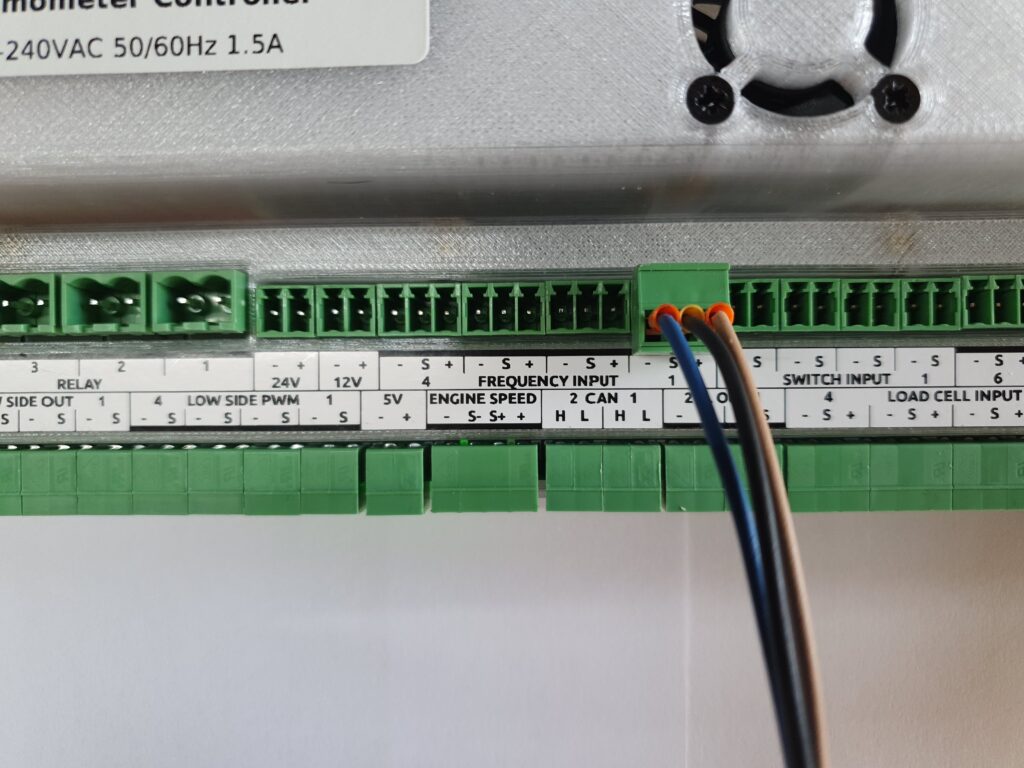 Plug in wireless mouse / keyboard dongle in the USB port. A good solution is Logitech K400 keyboard. If you want something smaller, you can try ART AK-66.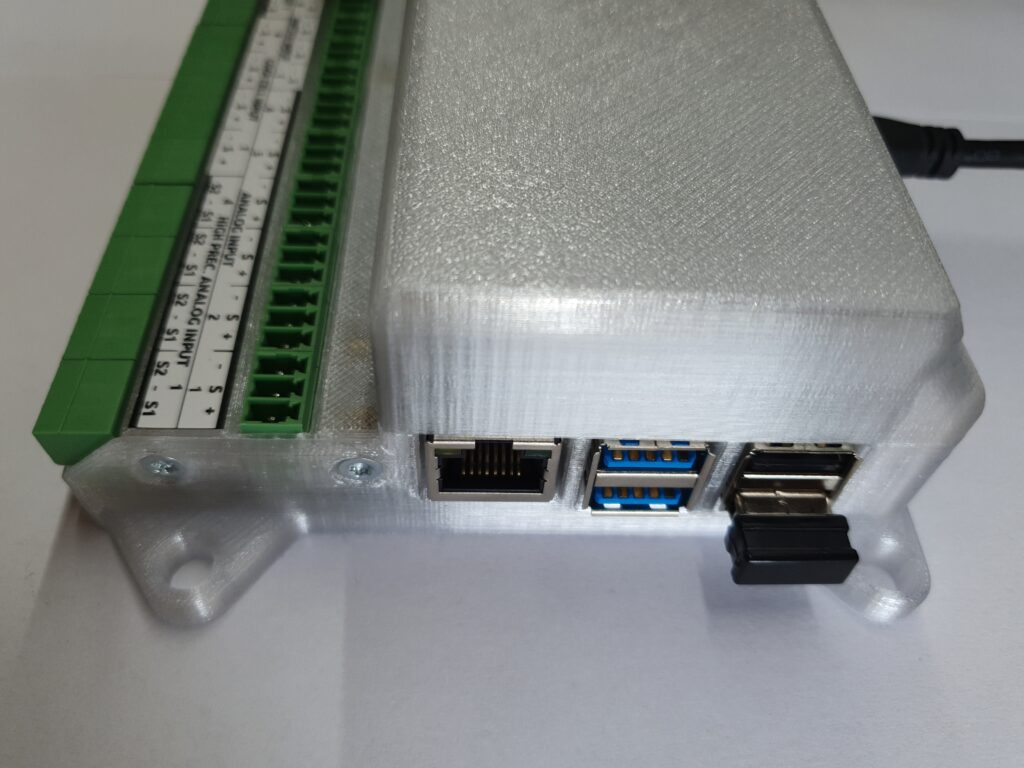 Plug in your HDMI monitor or TV to port 0. Make sure you do it before supplying the power to the controller. You can plug in a second monitor to port 1. The connectors are micro HDMI. You have received one HDMI – micro HDMI converter with the controller. The minimal recommended resolution for the monitor is Full HD (1920×1080).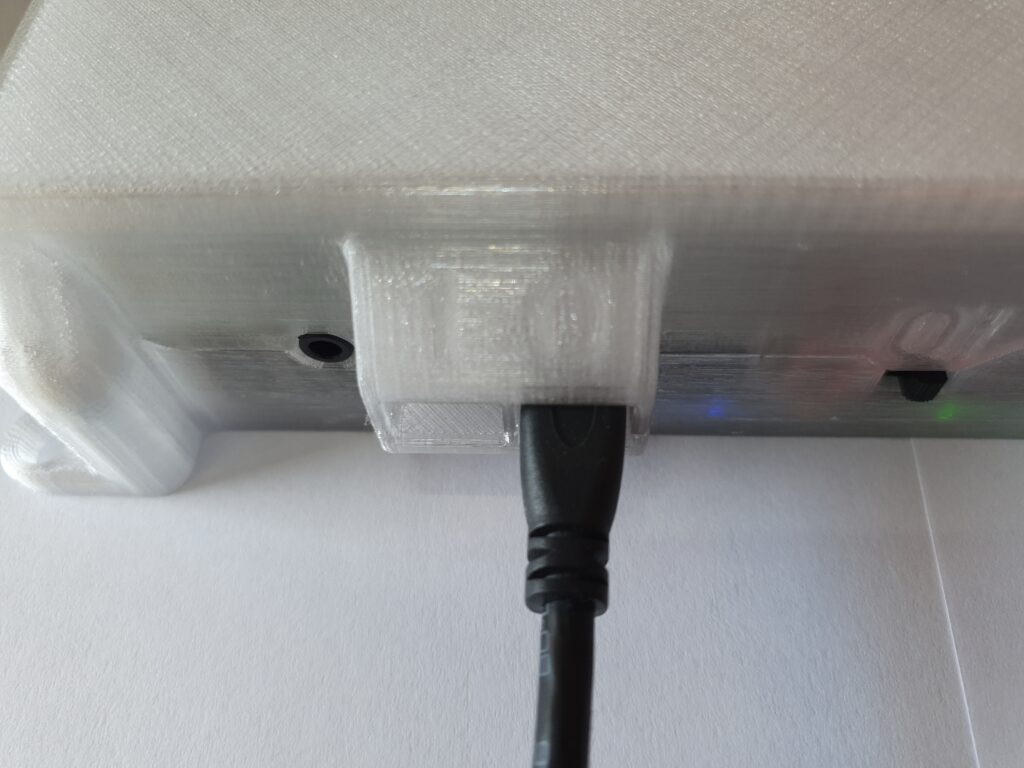 Plug in power with a cable ended with C13 plug. You should have one lying around. It's a typical PC computer cable. If you don't have one, you can order it in our web shop or get it in nearby electrical store.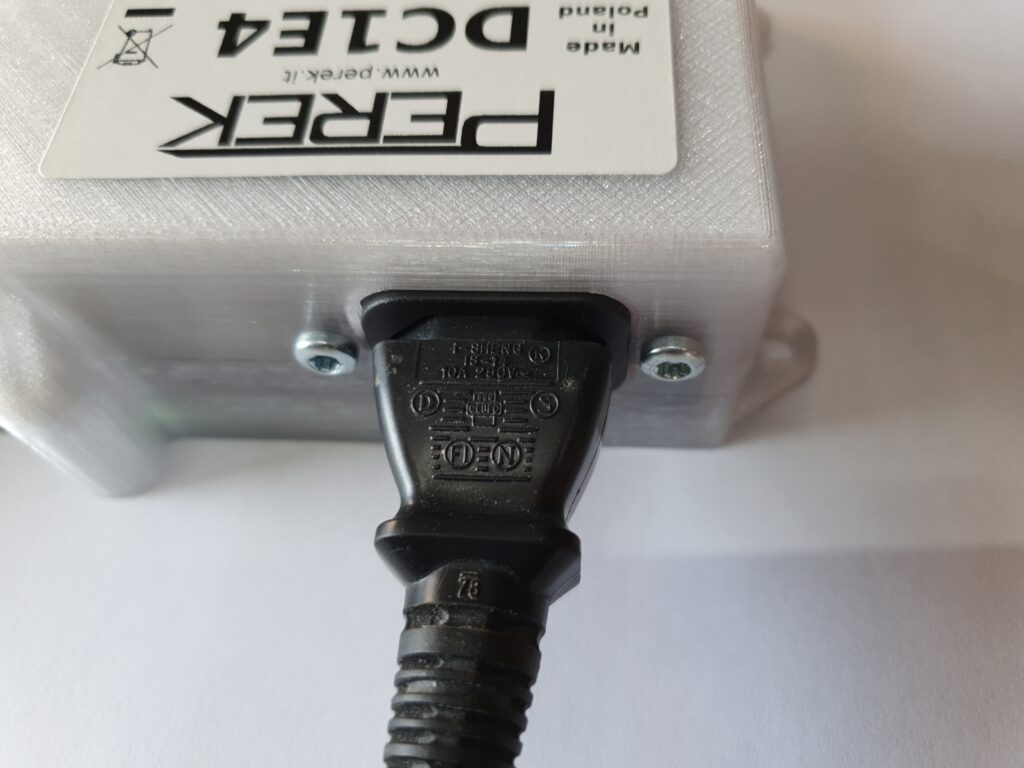 Turn on the power with the switch.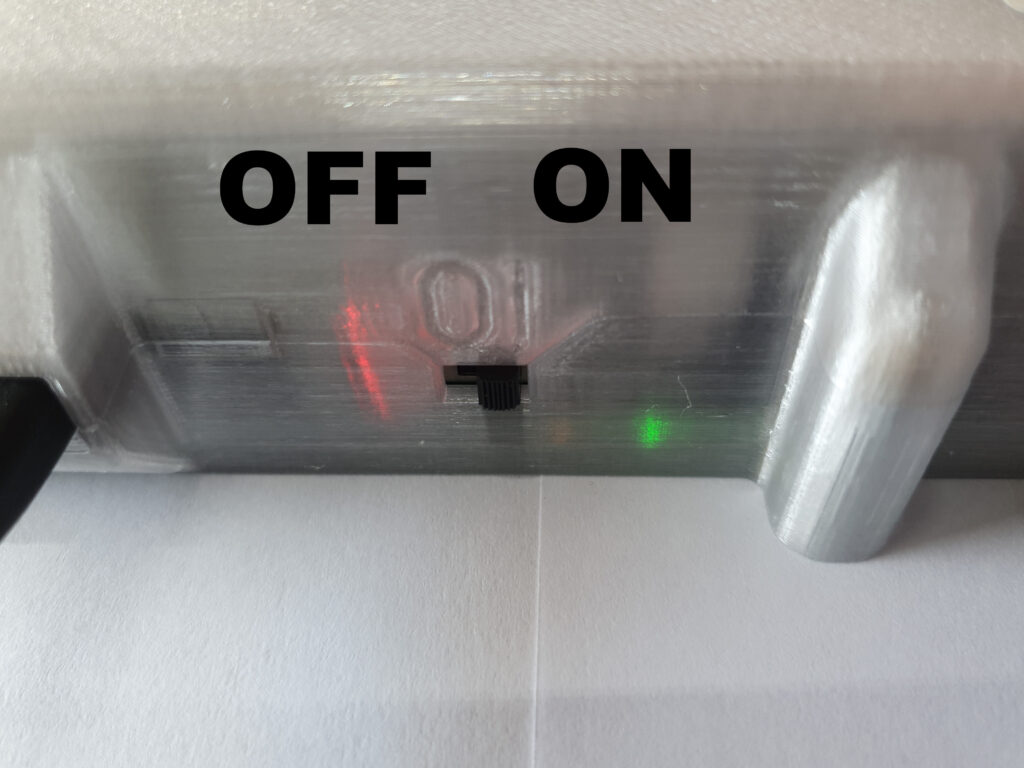 You will see the system starting up. The dyno software is placed on the desktop. Double click it to run it.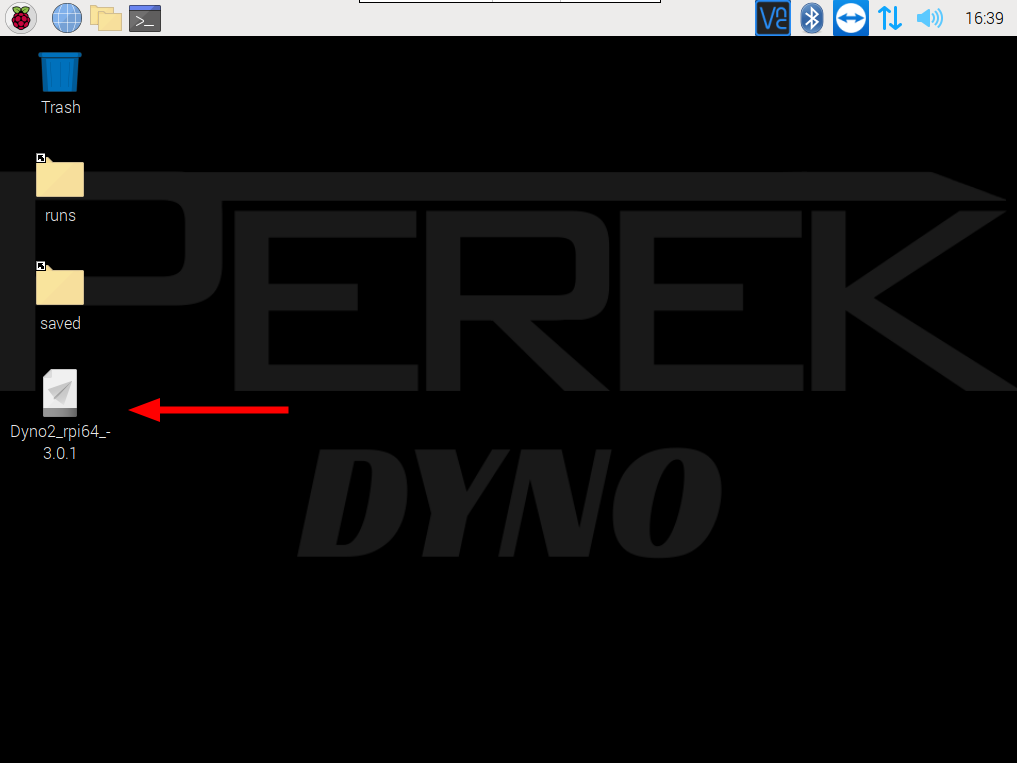 Set up frequency inputs and forward this guide to set inertia value for your roller set.
Read the following pages to learn basic operation of the dyno software:
Dyno2 Dynamometer Software – project management
Dyno2 Dynamometer Software – working in run tab
Dyno2 Dynamometer Software – analyzing runs
Check if the signal from your speed sensor is ok:
Dynamometer speed measurement
Expand your knowledge by browsing through the help section.