The dynamometer software is controlled mainly through user interface with use of mouse and keyboard. It can also be controlled via CAN bus or physical buttons. Remote control configuration is configured in SETTINGS / Remote control. This functionality also allow setting up custom keyboard shortcuts for software actions.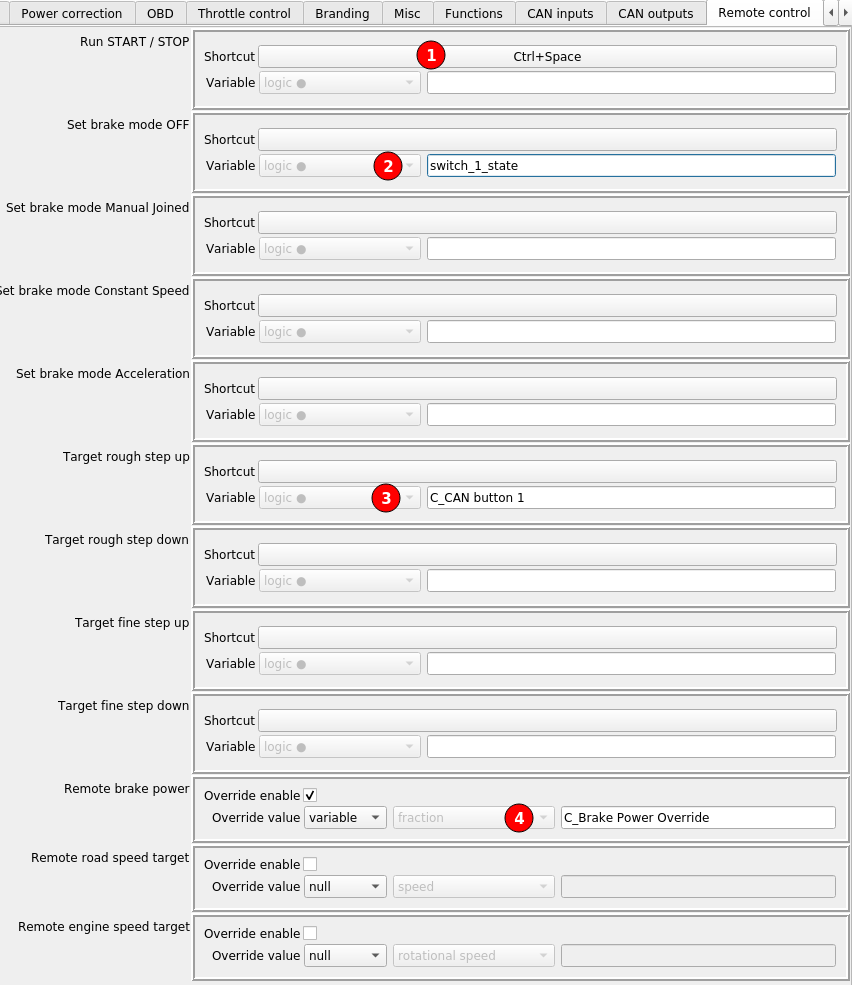 Some examples of how remote control can be used:
(1) Data logging START / STOP can be triggered with Ctrl+Space keyboard shortcut.
(2) Dyno absorber control can be switched to OFF mode with a physical key connected to Switch Input 1 of the controller.
(3) Current controller target for brake control loop can be incremented with a button that sends CAN bus message.
(4) Current absorber power can be overridden with a value received through CAN bus or custom function.
Remote control from Windows or Android app
Since version 4.3.0 it is possible to control the dyno through the Dyno2Remote Android app.
The app can be downloaded here.
To use this functionality, the dyno controller and the phone or Windows PC must be connected to the same local LAN network. To set up the app:
Enter server address
Enter password
Click connect
If everything goes OK, the bar at the top of the app should highlight in green color. The most probable source of failure is that the devices are not connected to the same LAN or that the IP address is misspelled.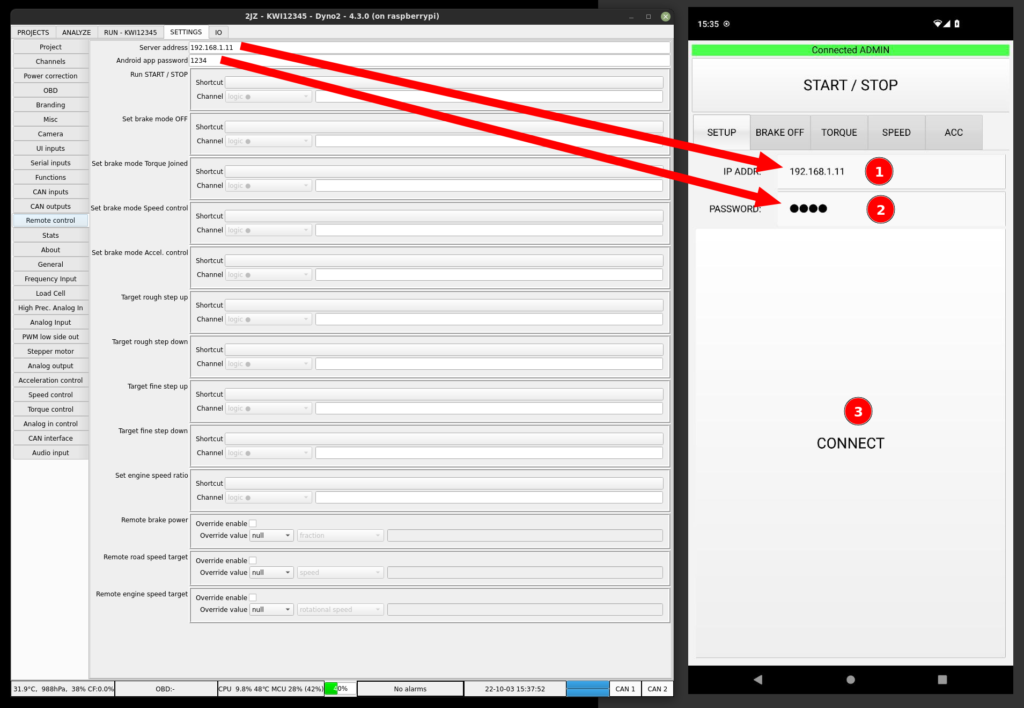 The app allows controlling the basic dyno functionality from your android phone. The same restrictions apply to the app usage as to the Dyno2 software interface. For example, to be able to start the run, the RUN tab must be active in the Dyno2 software.
Connection status – green when connected, red when there is no connection
START / STOP button – when clicked in Android, makes a click on the START / STOP button in the Dyno2 software.
SETUP and brake controller mode tabs – switching between tabs changes brake control mode
Target rough step up
Target fine step up
Target fine step down
Target rough step down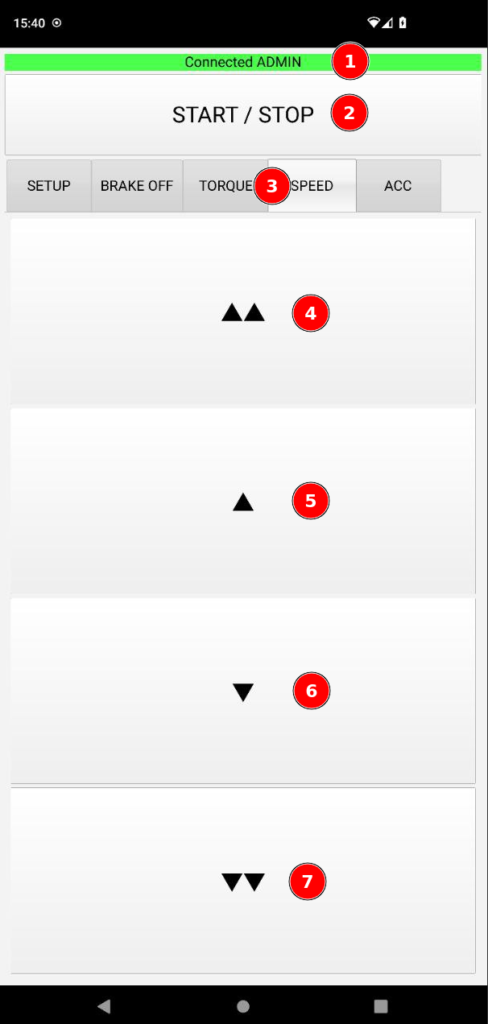 Step values can be configured in Dyno2 software by right-clicking the target values editors for each mode in RUN tab.