Tool for calibrating a load cell is available in SETTINGS / Load Cell / Calibrate load cell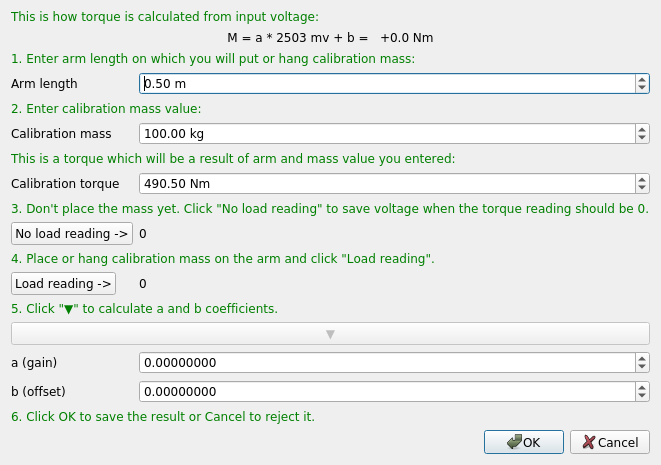 Calibration procedure:
Enter Arm length – horizontal distance from roller axis to calibration mass location.
Enter Calibration mass – mass of the object that will be placed on the calibration arm.
Click No load reading ⇒ to acquire load cell voltage without any load placed (loaded only with dyno mechanism).
Place the calibration weight on the arm.
Click Load reading ⇒ to get load cell voltage with known load.
Click ▼ to calculate load cell coefficients.
Coefficient can be verified by checking the equation at the top of the tool window.