Throttle control in connection with Ecumaster EMU Black engine control unit is possible. To use the control, CAN channel (physical output) that is connected with EMU Black must be selected in SETTINGS / Throttle control

Throttle control must be enabled in the EMU Black software by checking Enable CAN control option in DBW – Parameters. CAN ID must be the same in dyno controller and the ECU.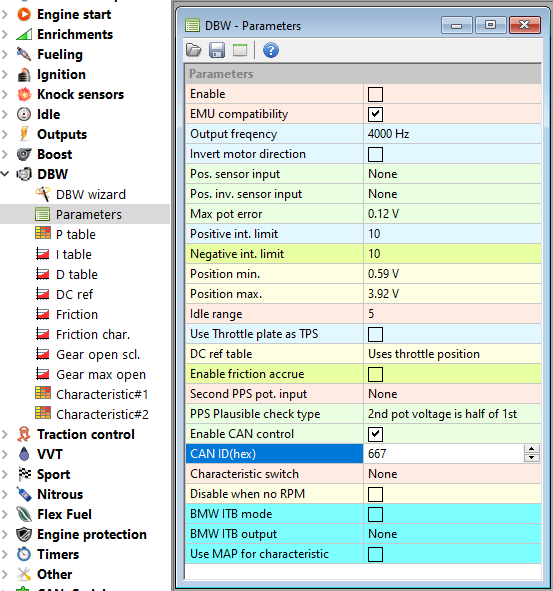 The CAN bus must be set to the same speed in both devices and must be equipped with terminating resistors. It is possible to enable built in terminating resistors with software in both devices.