DC1E4
Dyno Controller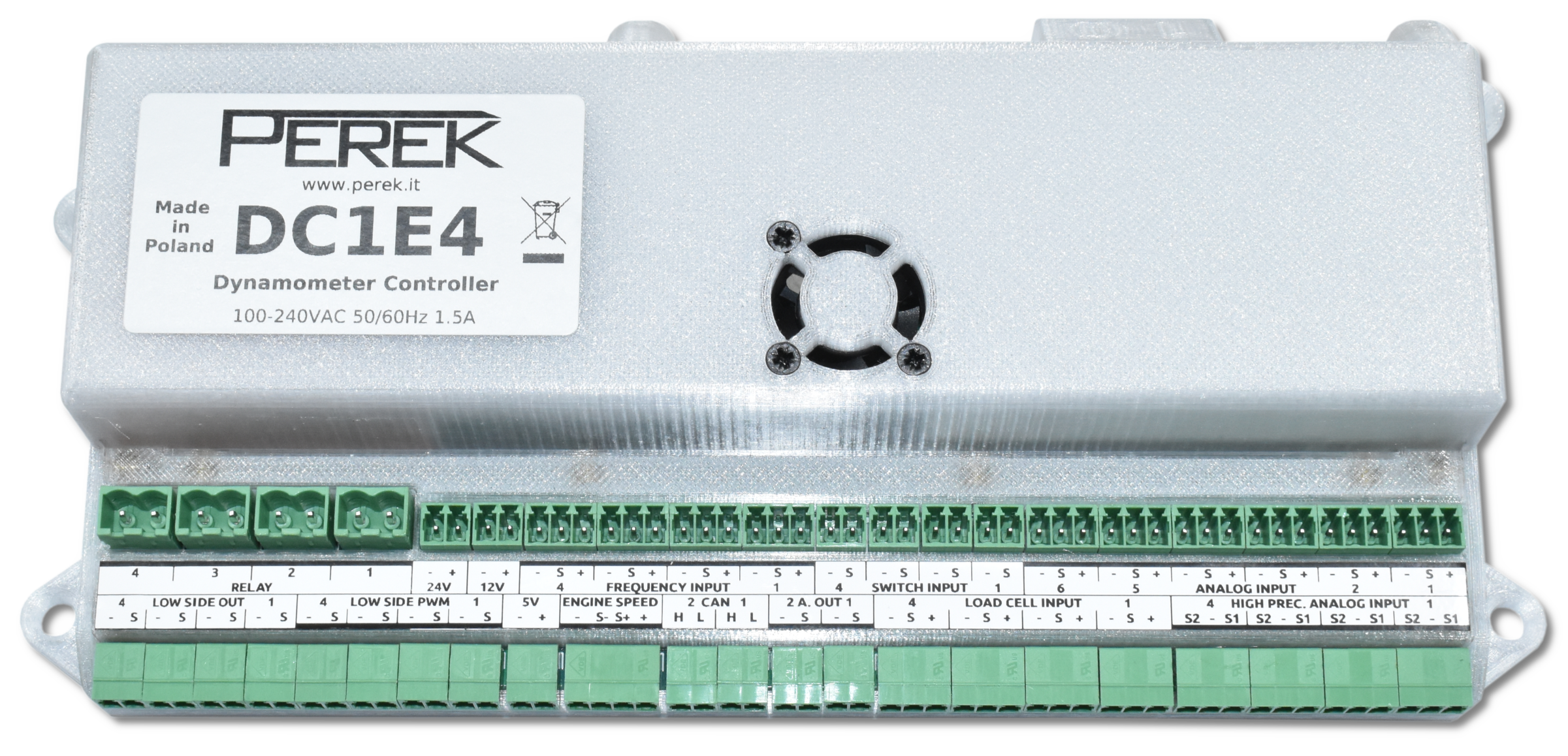 Top-end controller for most advanced dynamometers. Supports 4WD chassis dynamometers without mechanical synchronization and 4WD hub dynamometers. Many inputs and outputs allow connection of additional sensors and actuators.
DC1L
Dyno Controller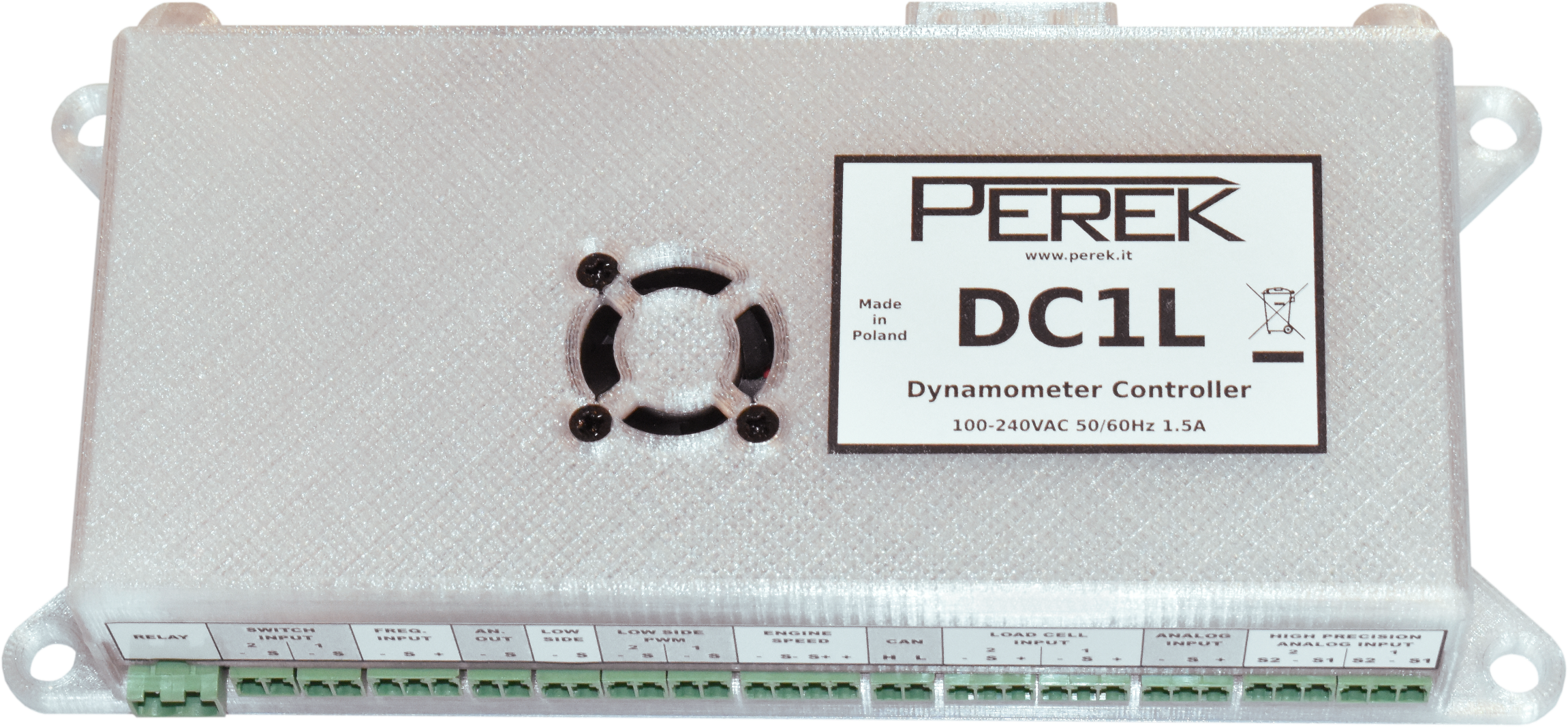 Affordable controller for budget dyno builds. Despite its decent price, it supports dynamometers with up to 2 absorbers and one speed sensor. This includes engine dynamometers, and 4WD chassis dynamometer with mechanical synchronization.
Key system features
Support for inertia and braked dynamometers up to 4WD hub dyno.
All-in-one device. No additional PC computer is required, however the device can be operated from an external PC.
All typical PC interfaces like HDMI, USB, Ethernet, Wi-Fi and Bluetooth available.
Free software included with device. Lifetime free updates. No extra paid or licensed features.
Real-time data acquisition and plotting.
Configurable user interface: plots, gauges, numeric displays can be freely added, arranged and personalized on the desktop.
Unlimited number of tests can be loaded, analyzed and printed on report at the same time.
Test results export to CSV, Excel, JPG, PNG, BMP, GIF and PDF report.
Report e-mail to customer directly from software.
Independently selectable units for any data channel: metric and imperial. Automatic unit conversion for CAN and sensor inputs.
Multi-language software with user translation support.
Test modes:

inertial (without absorber),
manual brake torque,
steady state speed,
steady acceleration or deceleration,
ramp test,
programmable sequence,
road simulation with drive cycles.

Guided advanced test with instructions for operator. Hold on start speed, acceleration ramp, hold on top speed and accelerated coast down.
Project and runs database with searching and sorting to keep your data organized and accessible.
Stock vehicle database with parameters of cars (3200+ models) and motorcycles (1700+ models) like stock power, torque, gearbox etc.
Highly configurable absorber control. Independent control loops. Different brake types can be used at once in one dyno. Stepper motor support.
Power corrections with included ambient conditions sensor (weather station): DIN 70020, EC 95-1, ISO 1585, JIS D1001, SAE J1349, SAE J607, EEC 80/1269.
OBD2 support via USB or Bluetooth adapters. Programmable data logging.
IP camera run recording and monitoring.
Engine knock detection from knock sensor signal.
Total 14 outputs for control of peripheral devices in your dyno test cell.
Powerful data logging with total of 27 inputs. In AWD hub dyno 19 inputs are left spare for additional sensors!
2x CAN-bus interface for system expansion with external modules. Input and output messages fully programmable.
ECU data logging via CAN-bus. 26 ready-made ECU presets available.
High precision 16bit analog inputs.
Speed inputs resolution: 32ns (0.000000032s)
High sampling frequency: 500Hz for analog inputs, 1000Hz for speed inputs.
Fast absorber control loop running at 1000Hz frequency.
Fast eddy current brake power supply:

Typical full current in 0.2s and back to no current in 0.02s!
Closed loop current control with CAN-bus diagnostics.
1-phase or 3-phase supply.

Digital speed synchronization between rollers or wheels.
Automatic loss measurement to calculate torque and power at engine.
Customizable reports. Page orientation, plots size, visible parameters, company information and logotype can be personalized.
Engine speed can be calculated or sampled from inductive clamp, OBD interface or CAN-bus.
Functions system for custom channels calculation and automation of outputs control.
Analog inputs fully programmable with interpolation table allows connecting of any analog sensor.
K-type thermocouples can be connected directly.
Data channels monitoring with warnings and alarms.
Throttle control with programmable sequences.
High compatibility with existing absorber. It can be controlled via analog output, PWM signal or CAN-bus.
Powerful DSP signal filtering / averaging / smoothing. Fully programmable to remove unwanted noise or vibrations.
The system can be remotely controlled via CAN bus to allow integration with other systems in your dyno test cell.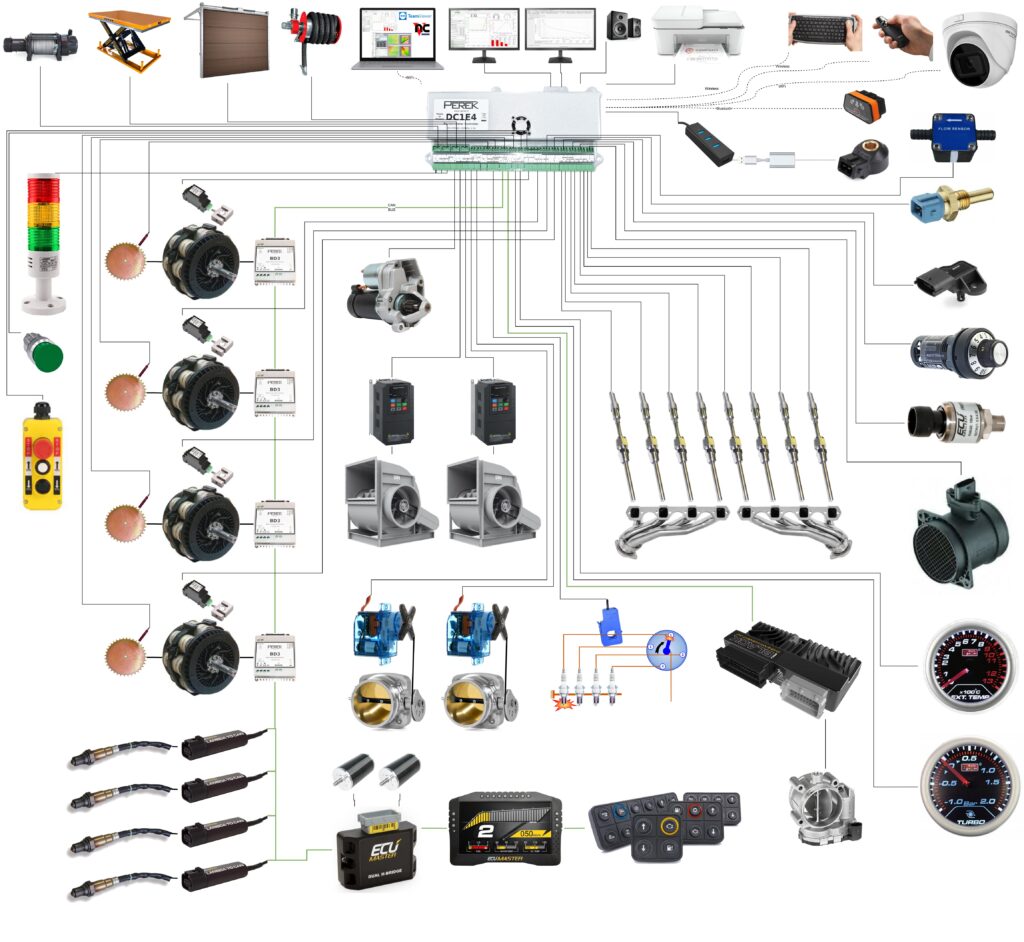 PEREK supports all dynamometer types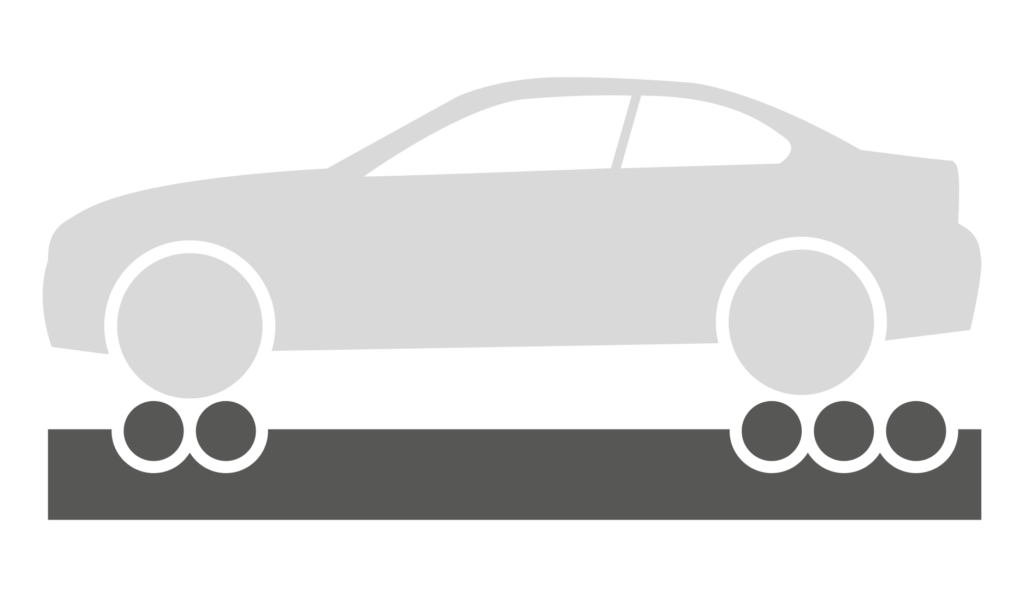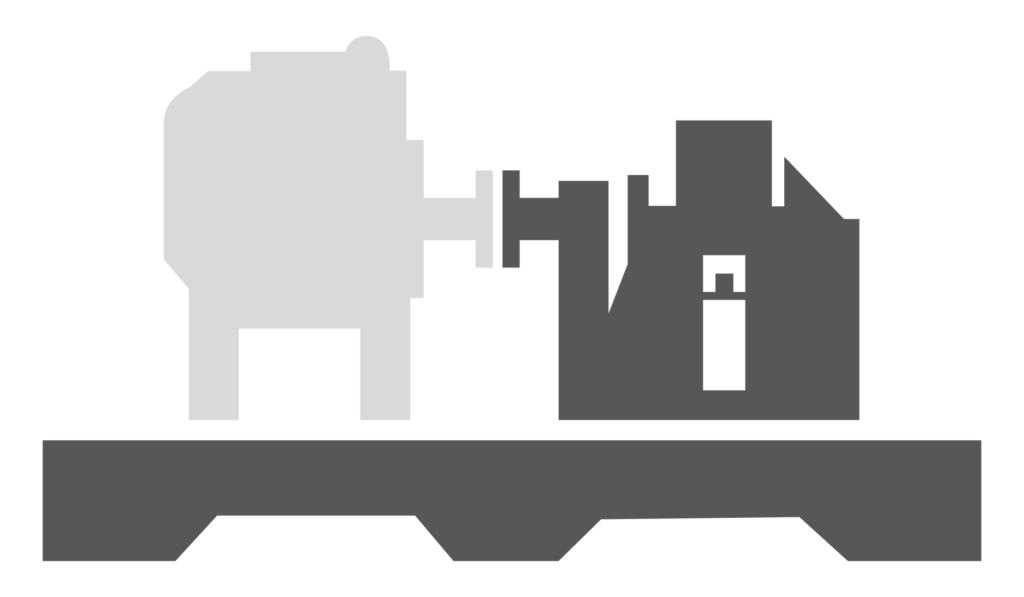 Why chose PEREK products?
I founded the PEREK company in 2019 based on many years of experience in mechatronic engineering and electronic systems design at ECUMASTER. I constantly expand the offer in the field electronic solutions for dynamometers and create products both for professional testing rig and for hobbyists who want to inexpensively equip their own dyno with a new data acquisition system.
As a motorsport and modern technology enthusiast, I take care to meet the needs of my customers both in terms of electronic devices and the provided software.
During my years of experience with dynamometer upgrades, I gathered both first-hand experience and feedback from my customers with upgrades of dynamometers:
Bosch FLA 203, Bosch FLA 206, SUN / Maha LPS 2000, Hofmann Dynatest, Mustang, Dynocom, Dynomite / Land and Sea, Dynomax, Dimsport, Vtech, Dynoproject.
I also have experience with eddy-current absorbers (retarders) from Frenelsa, KLAM, Telma, Pentar Kloft, KEAO, Schenck, Borghi & Saveri, Elektromex
and with water brakes.
Even if you want to upgrade a dyno I never heard of, a few pictures of the hardware and some info will be enough for me to help you with the upgrade.
Building a new dyno for hobby, lab or commercial sales? Don't hesitate to contact me early in the design stage. I'll be happy to share my experience to help you build the dyno that will work well for you.
Great quality for decent price
I provide you with high quality, feature rich products that come with a price that won't knock you off your feet
Compatible with your hardware
My products are designed to be compatible with your existing hardware. Updating your old dyno hardware with a new controller won't be a problem.
Interoperability with peripherals
My controllers are equipped with flexible CAN data bus that allows dyno to take commands from other devices or to send diagnostic data to other systems. Functionality can be upgraded with additional modules.
Support included
If you have any trouble setting up our controller, contact me! I will help you get your dyno configured and ready to go in no time.
Lifetime software updates
I know that the world is moving forward. My software is constantly evolving to meet new demands, and you can download all updates for free.
Clear and modern documentation
I keep the help section full of articles that will help you to get around the dyno software and set up your dyno yourself. Many topics are covered in video presentations.
My customers
Ecumaster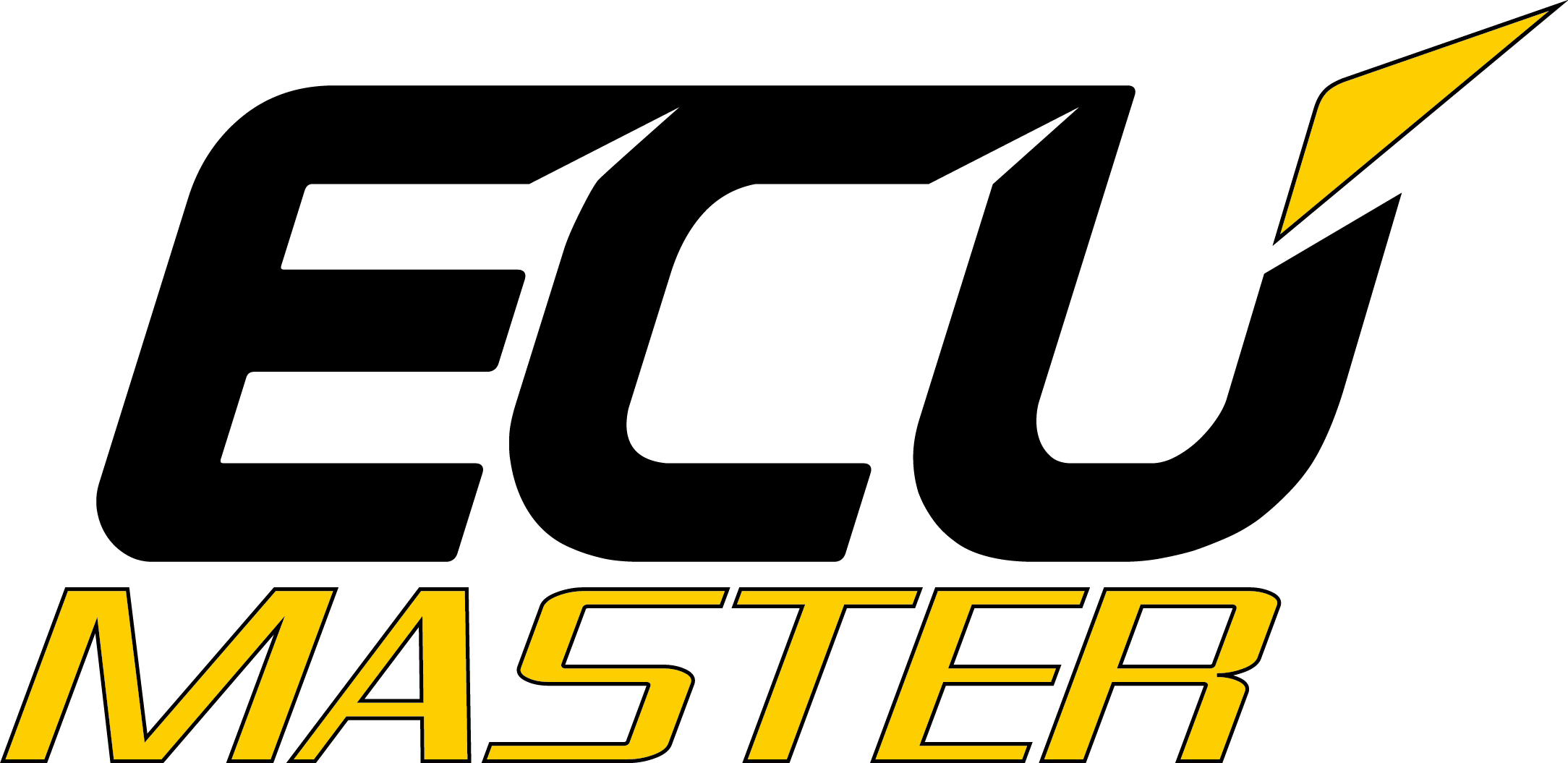 Motion Auto TV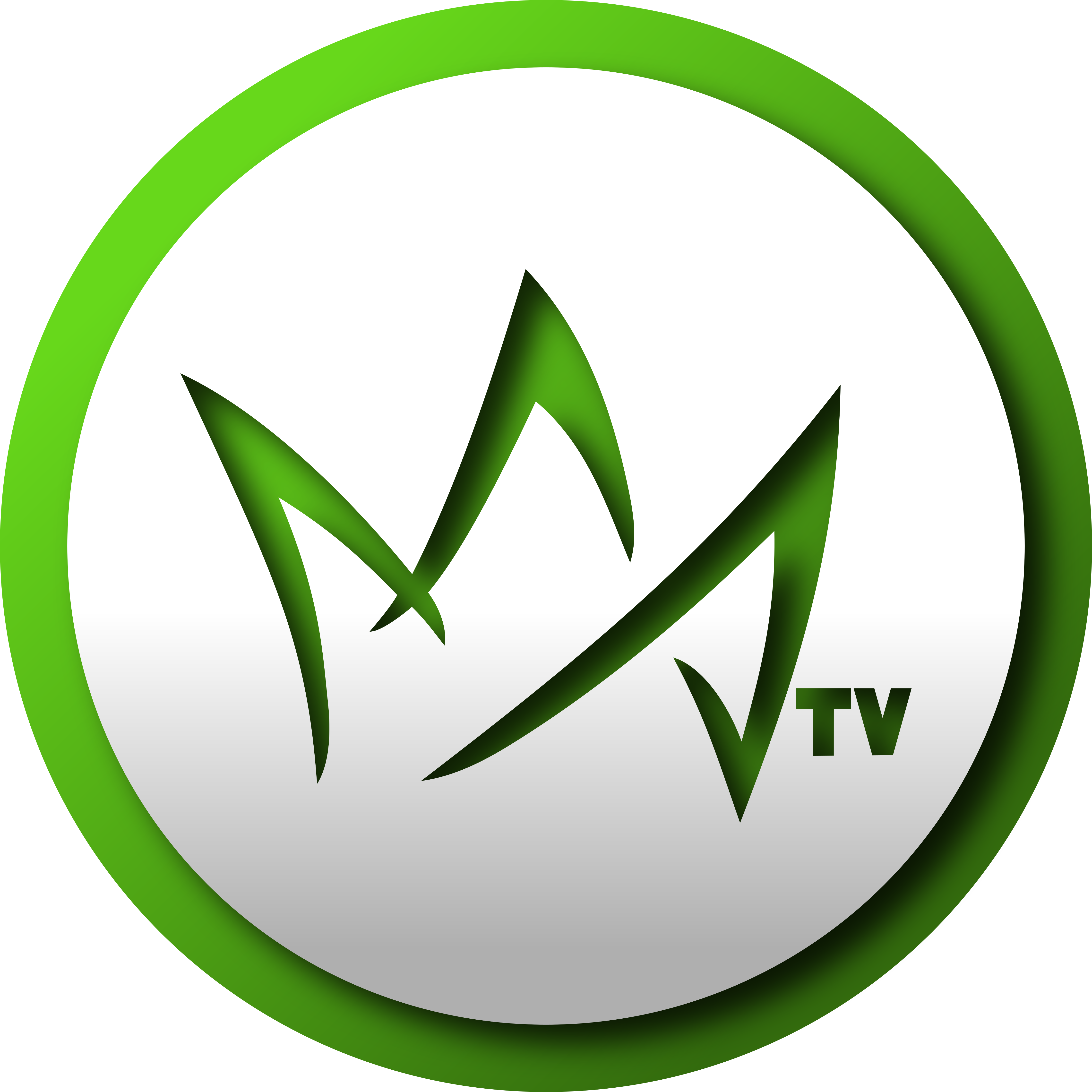 Szkolenia Motocyklowe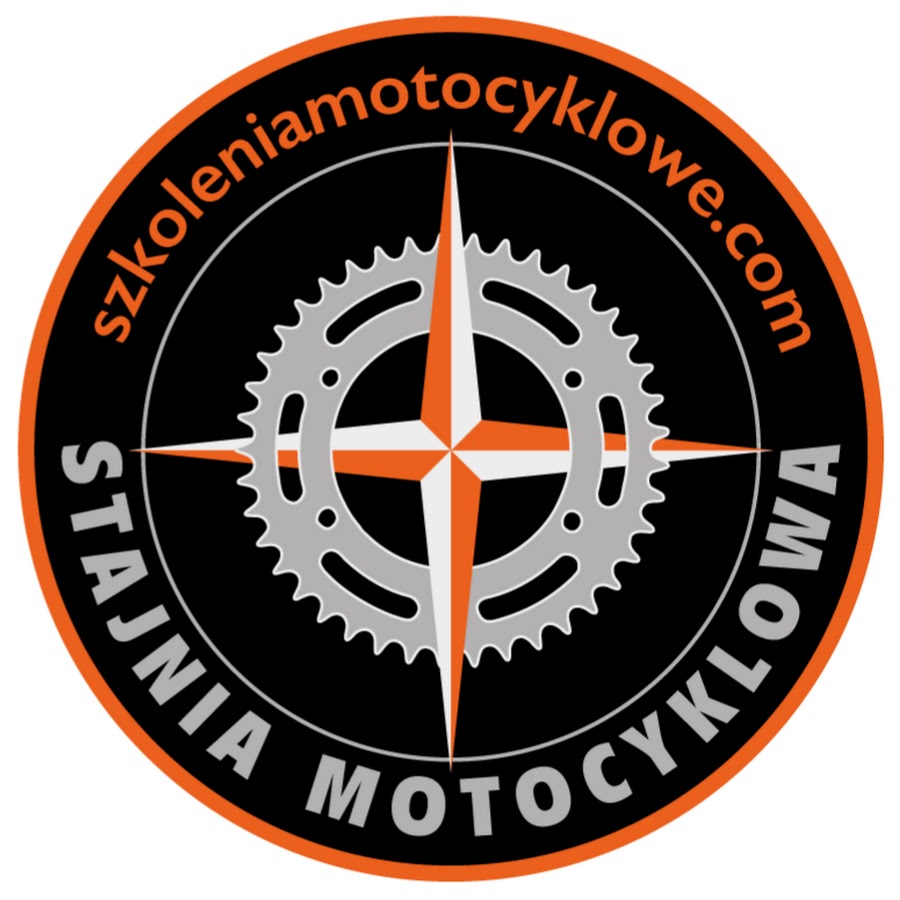 Aquarius Engines

Franklin Aircraft Engines

WAT Military University of Technology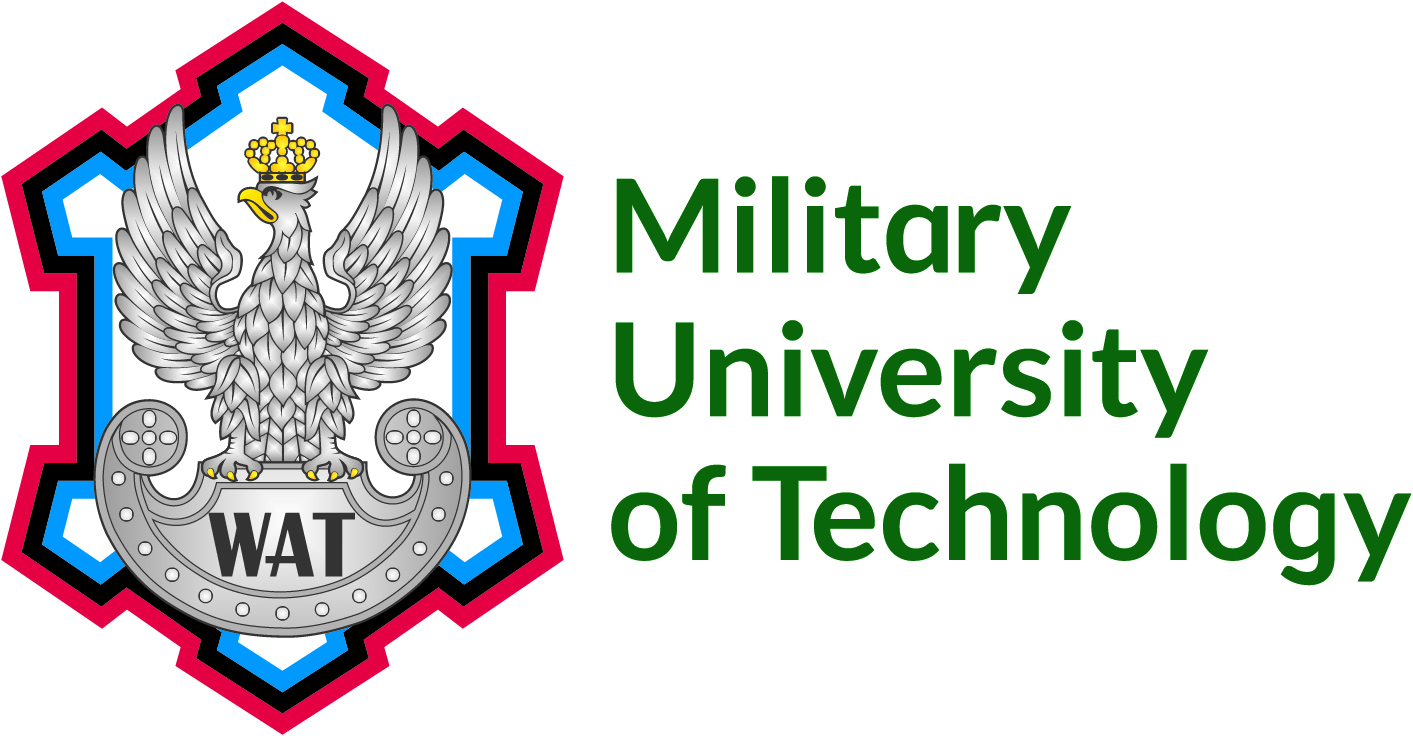 University of Zielona Góra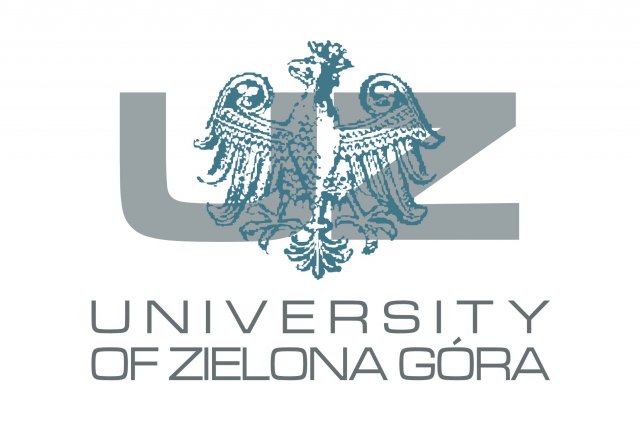 Universidad de Vigo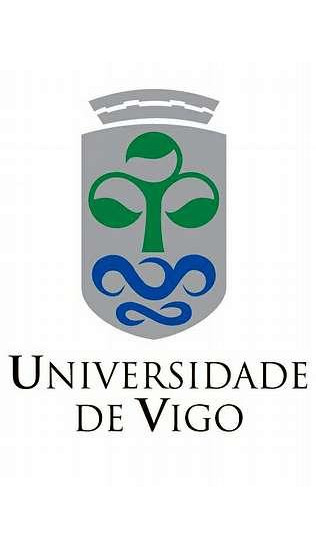 Tille Motorsport Engineering
DP Engineering

EGMO Eggenberger Motorenbau

Pers Speedshop

JKRacing

Manufaktura Mocy

Turbo Freaks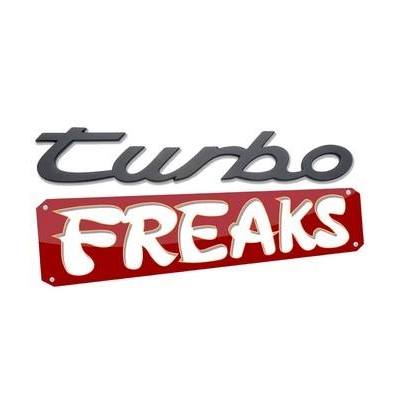 Pirata motor

RB digital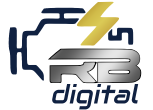 Den Ouden

Freaks Motorsport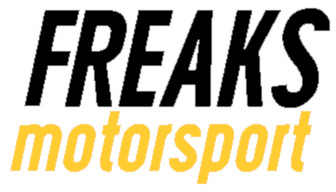 testimonial-fredrik-steen

testimonial-ruud-wiefferink



testimonial-james-mcmahon



testimonial-steffen-tille
Dynamometer suppliers
If you're interested in buying a complete dynamometer, don't hesitate to contact one of the manufacturers, who use my dyno controller and data acquisition system.
Dyno Revolt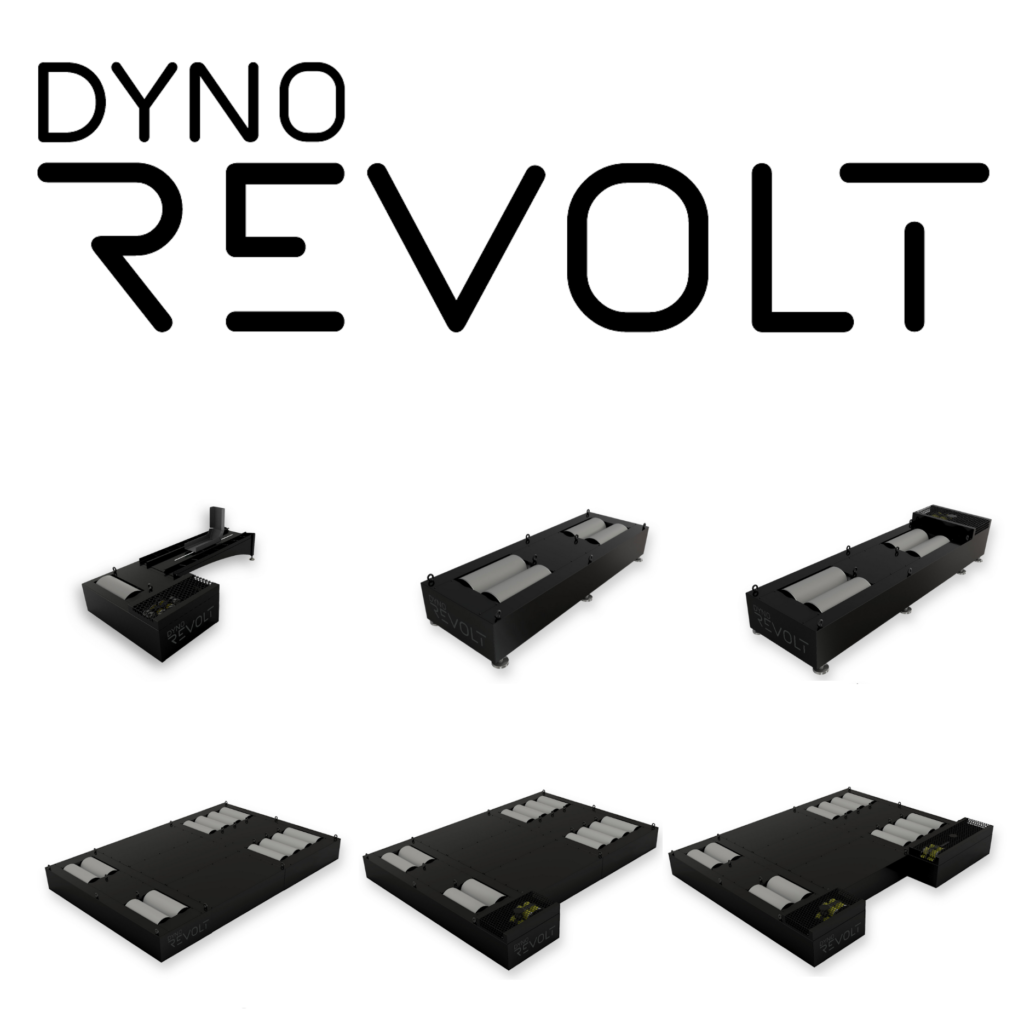 Modular chassis dynamometers. From simple 2WD inertial model, up to 4WD braked model with mechanical synchronization. Hub dyno available upon request. Custom dynamometer solutions are also available.
Świątek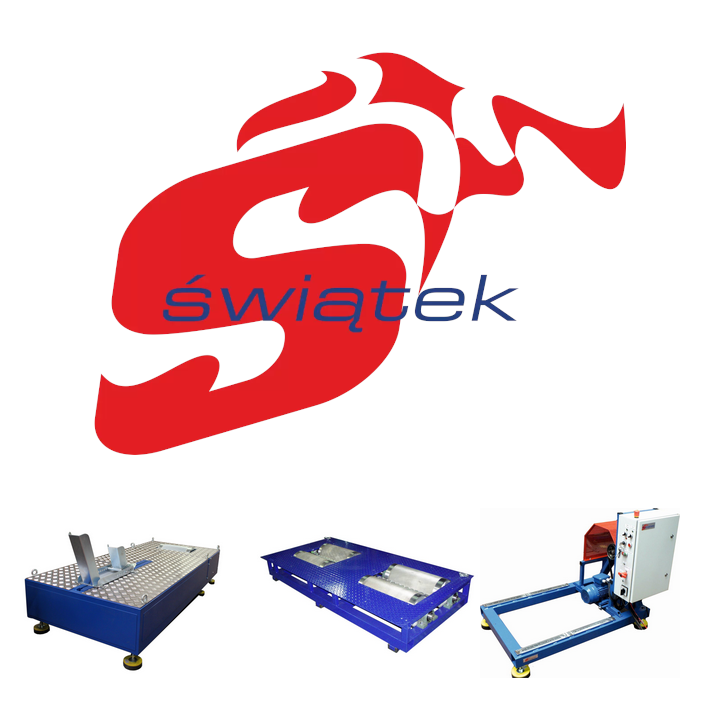 Multiple dynamometer types. Rolling road, engine test cells, aircraft engine dynamometers and custom solutions are available.
DynoRev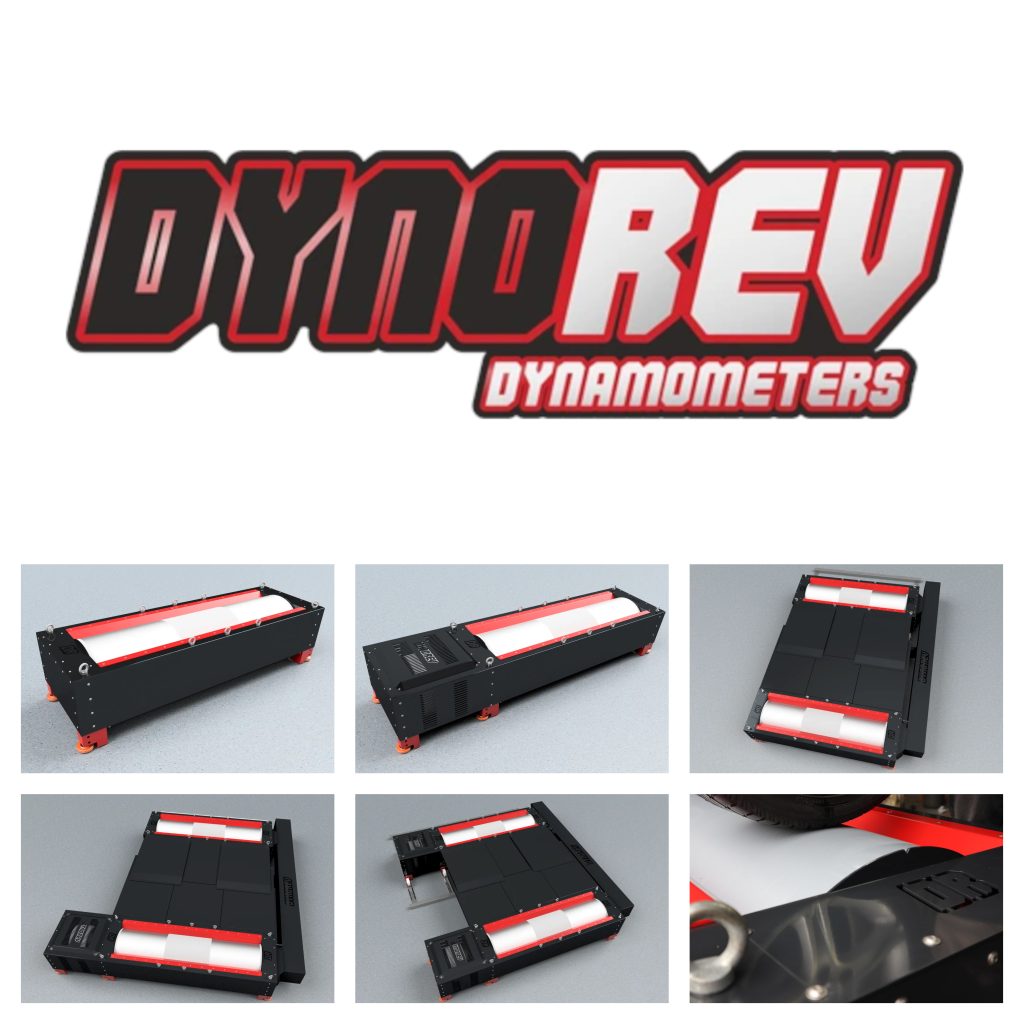 Modular single roller chassis dynamometers. Options from inertial 2WD to linked and braked 4WD are available.
Go Dyno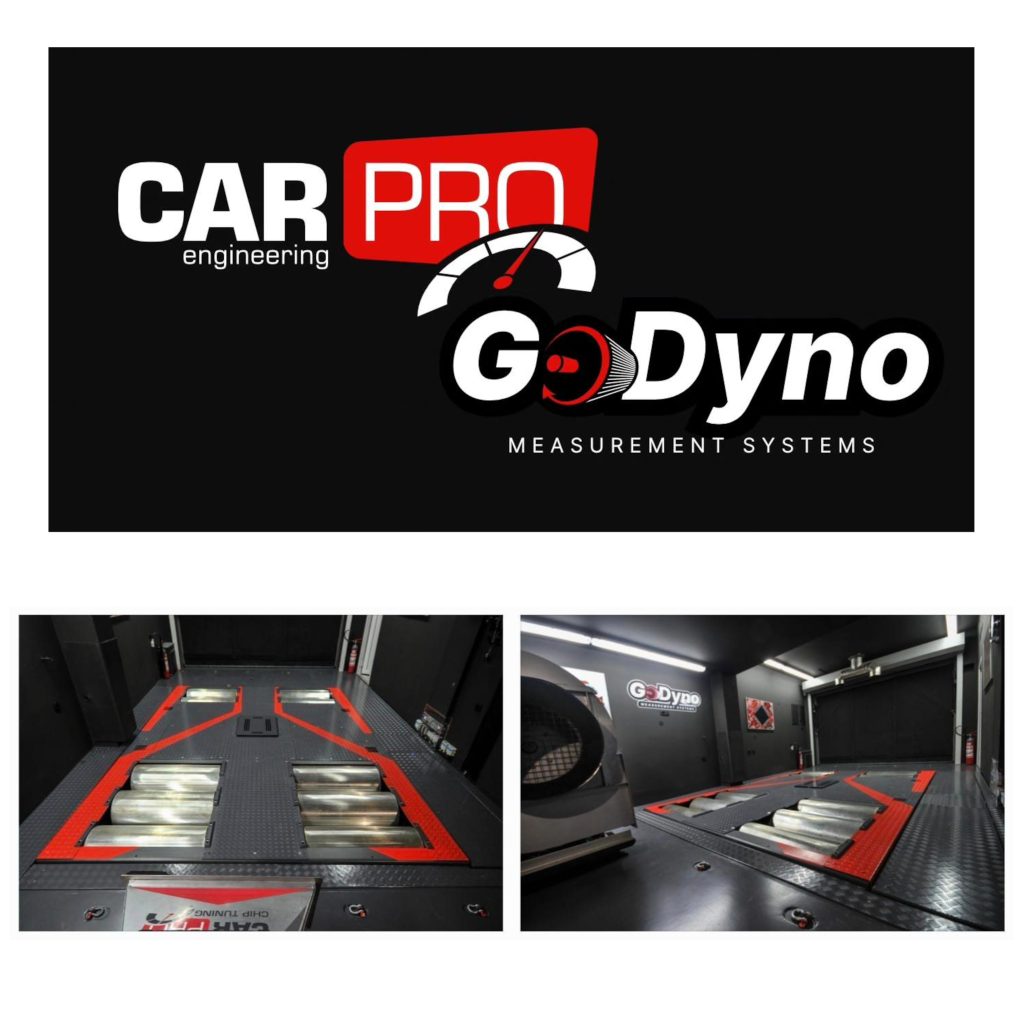 Multi roller braked chassis dynamometer. Available with chain or belt linkage.
Den Ouden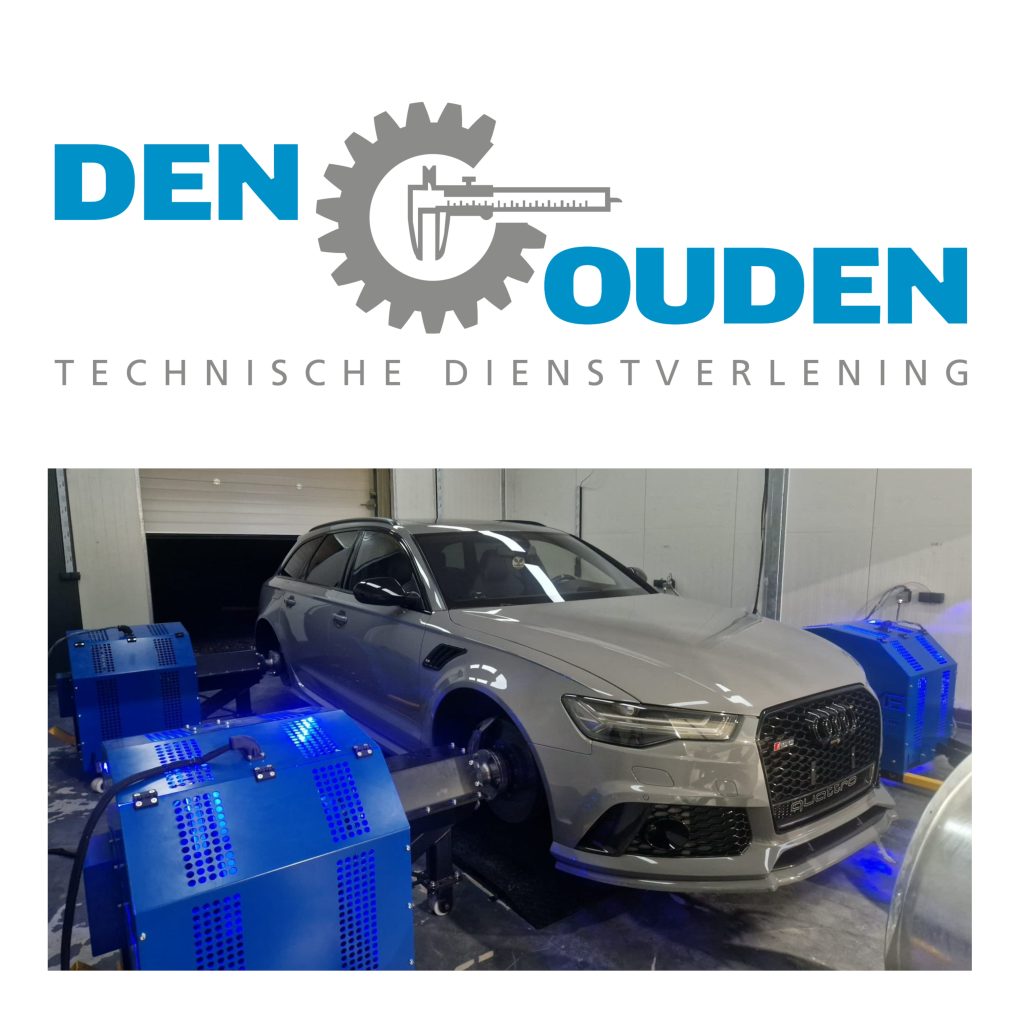 Producer of high power hub dynamometers and custom mechanical parts.
Contact
Company details
PEREK Ronald Perek
Nieznanowice 125
32-420 Gdów
Poland

VAT ID: PL6832043276
REGON: 382389565

phone / WhatsApp / Telegram: +48 690 328 455
I am available to help you 7 days a week. You can contact me any time.
If you are still hesitating, feel free to contact me. I can arrange system presentation via remote desktop software.

DC1E4 dyno support
DC1E4 Dynamometer Controller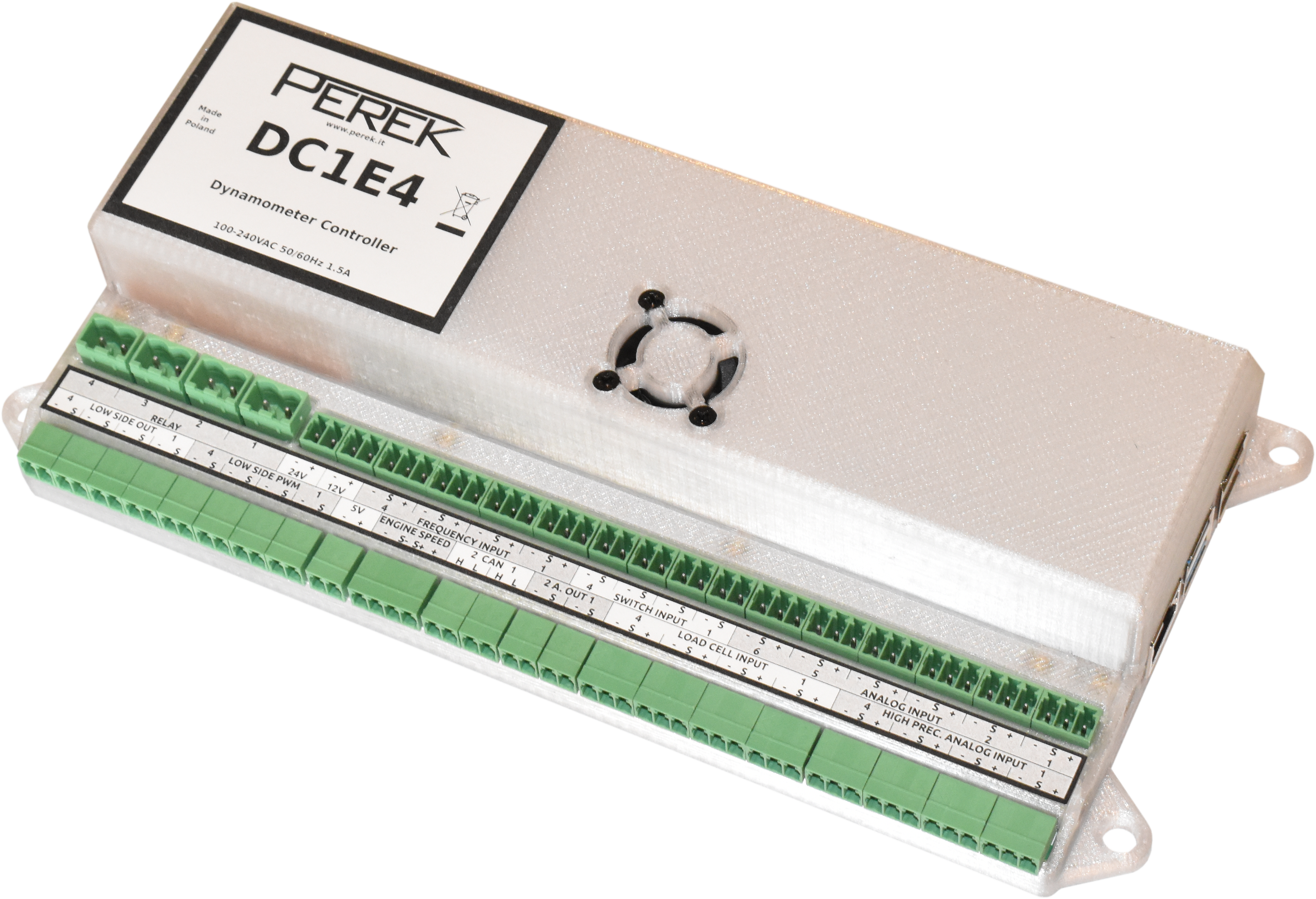 DC1E4 complete test cell control
DC1E4 Dynamometer Controller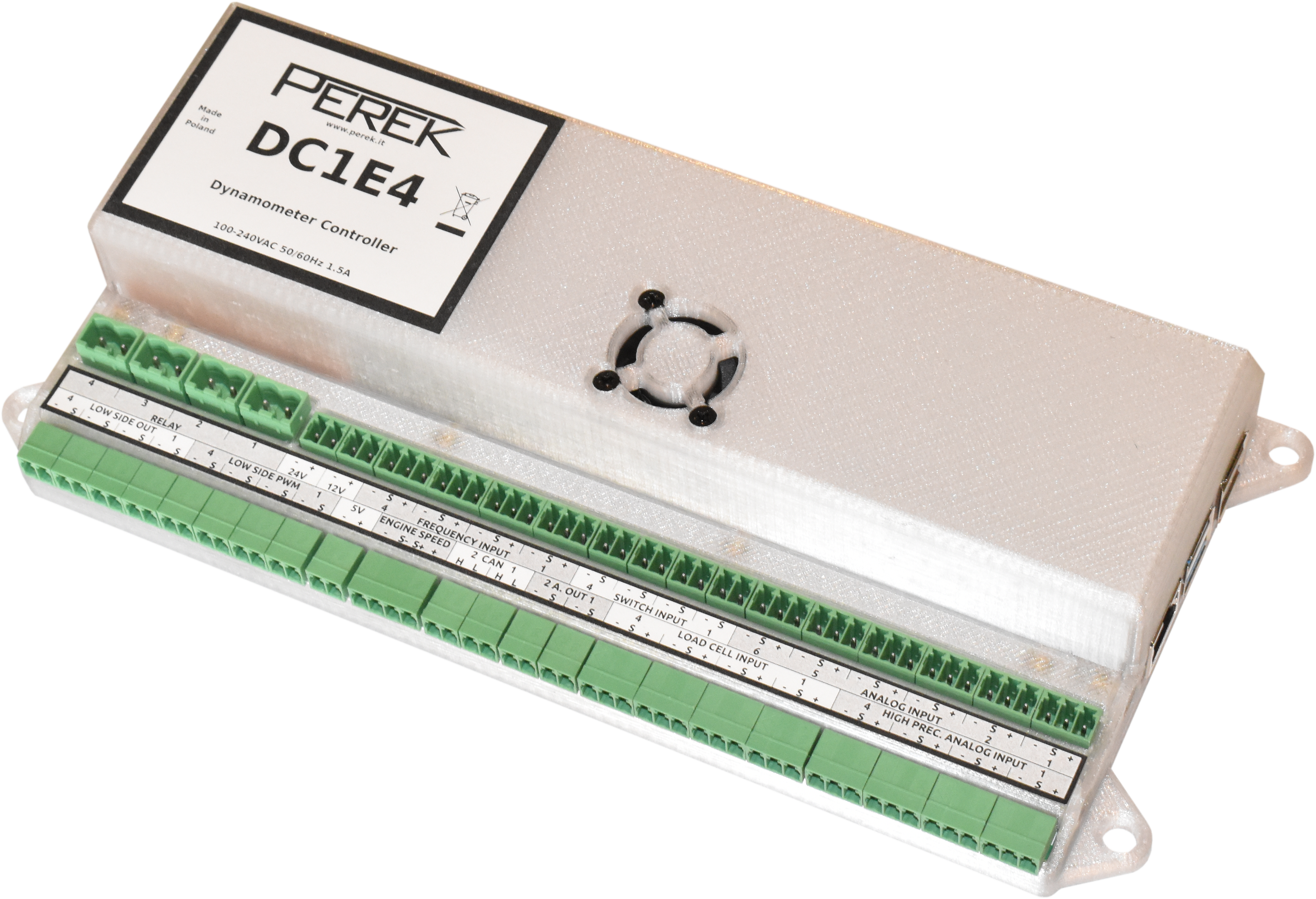 Complete dyno test cell control
boost ↦
lambda ↦
egt ↦
OBD ↦
weather ↦
CAN BUS ↦
⇥ absorber
⇥ throttle
⇥ cooling fan
⇥ fume extractor
⇥ lift
⇥ CAN BUS
Video - programmable ui
Programmable
user interface
Video - powerful data analysis
Video - car database
Stock
car and
motorcycle
database