Industry leader in modern power generators
AQUARIUS ENGINES develops its high-efficiency engine on the engine dynamometer, based on PEREK and Ecumaster products. The stand was designed and made by the Świątek company.
Task:
AQUARIUS ENGINES needed a tool to work on an innovative motor for power generators. It was required to be able to load the engine for a long time and work in constant conditions. Along with measuring engine power, it is necessary to monitor many other parameters of engine operation and the environment.
Solution:
The company Świątek from Bydgoszcz undertook the implementation of the project. The dyno is a separate room in the building. The room is protected against electromagnetic interference and is equipped with a complete ventilation and fire protection system.
The PEREK integrated dynamometer DC1 controller is responsible for the control and measurement part of the dynamometer. The controller, in addition to the sensors necessary to control the dynamometer, allows you to connect 6 analog 0-5V signals and 8 thermocouple temperature sensors. Thanks to the functionality of the CAN bus, it is possible to integrate the controller with other systems of the dynamometer.
The engine load is provided by the Elektromex water-cooled eddy current brake. The brake is powered through the BD1 eddy current brake interface from PEREK which receives the control signal from the DC1 controller.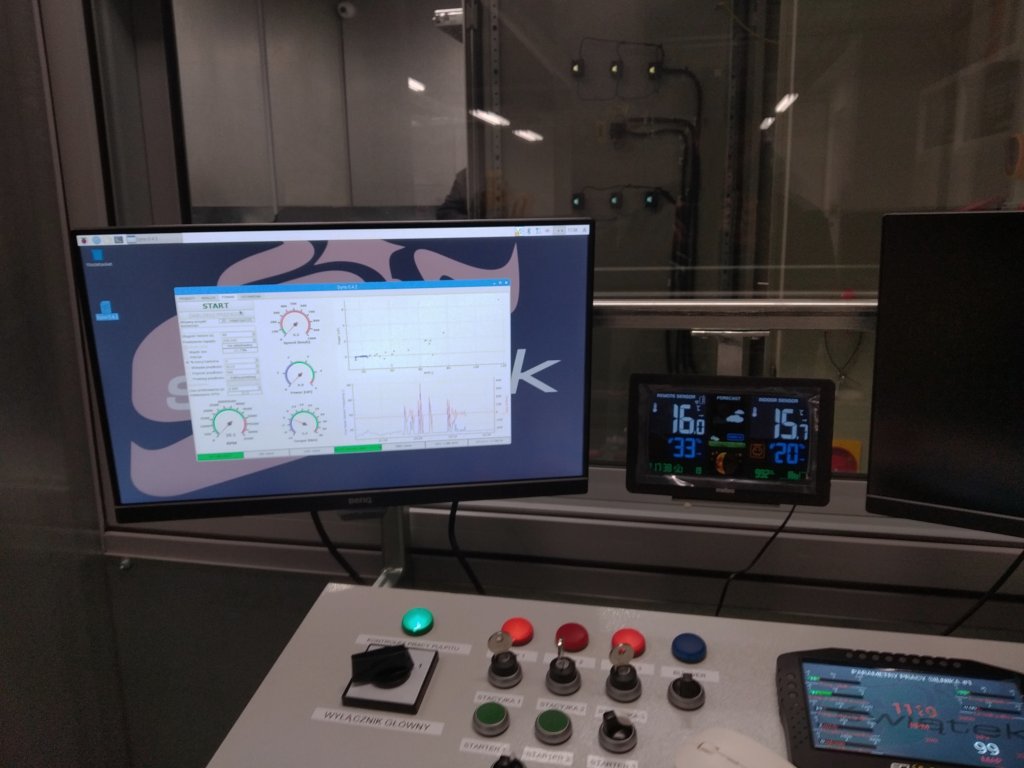 The engine operation can be safely observed through the double protective glass.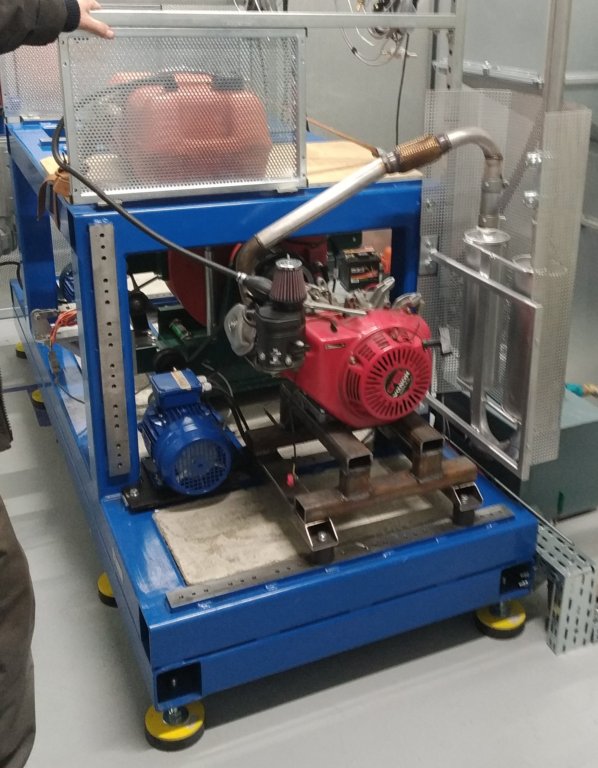 Mechanical part of the AQUARIUS ENGINES dynamometer. The temporary Honda engine is still visible on the stand.