This time the upgrade target was a German classic: Bosch FLA206. It's a very popular 4×4 braked dyno from Bosch. Some of you may also know the Bosch FLA203 which is the 2WD version of the dyno.
The stock control system has some time on its clock. It runs from a 3½-inch floppy disk.
In the bottom part of the cabinet you can find bulky power modules, contactor for fume exhaust and relays for wheelbase and lifts. All this is separated from the mains power supply with a with three-phase AC filter.
Despite 3 phase power routed to the cabinet, each power module is supplied with single 230VAC phase voltage. We decided to replace them with three-phase supplied PEREK BD3 modules with fast demagnetization to achieve faster eddy brake response.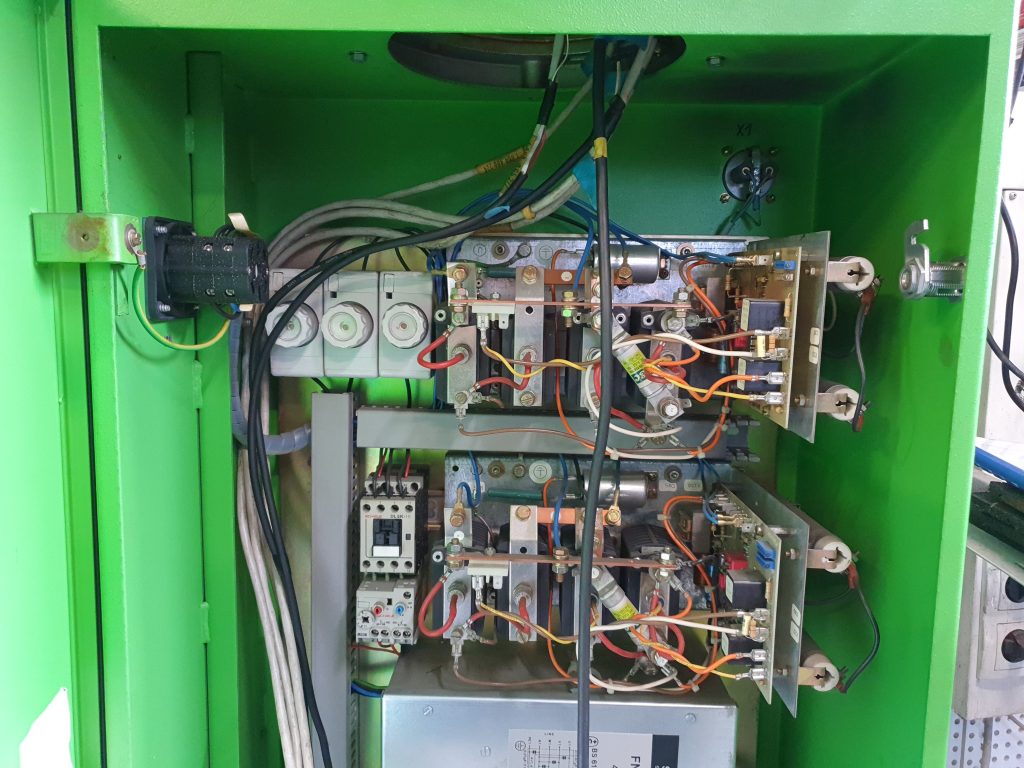 Thankfully, the electrical schematic was available at hand. Everything perfectly described and labeled as you can expect from Bosch.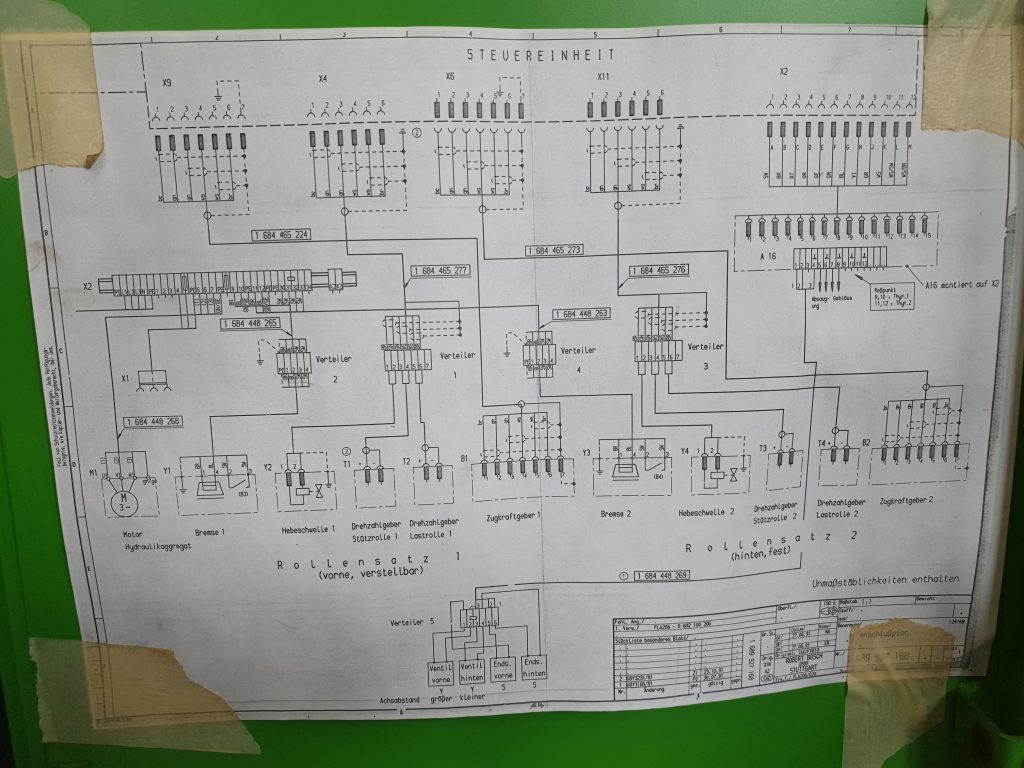 With help of customary German drink, I worked on replacing power modules with modern PEREK BD3 eddy brake power supplies and the main computer with DC1E4 dyno controller.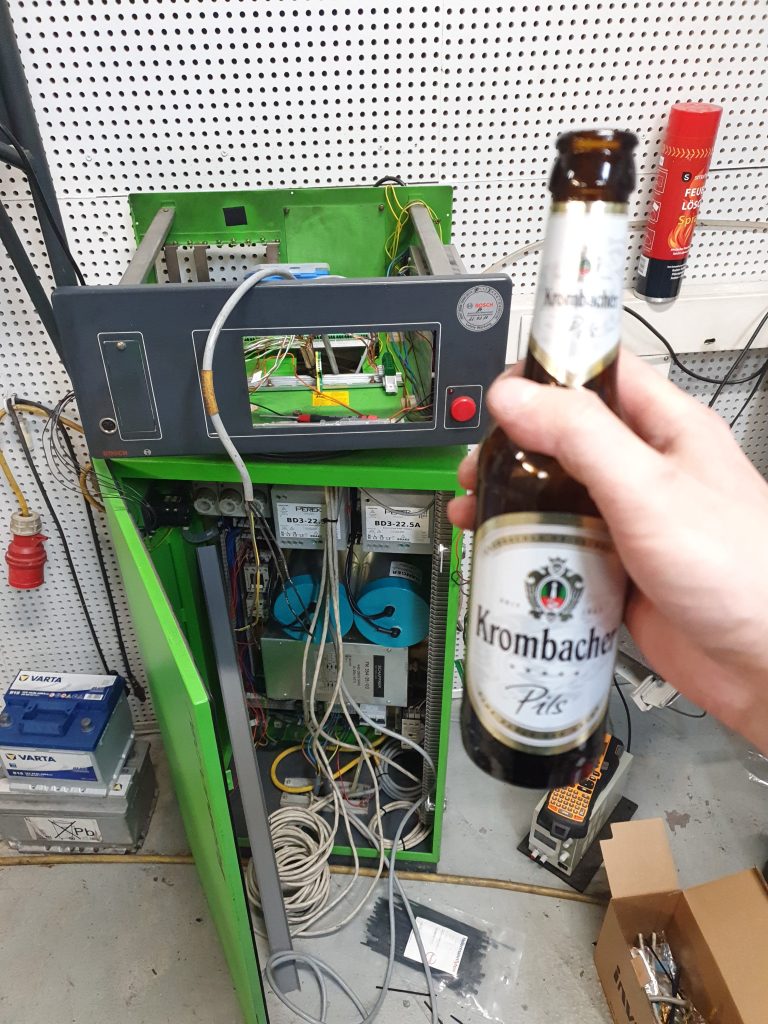 Precise power measurement requires load cell calibration. My faithful calibration arm and precisely weighted calibration mass helped me with that.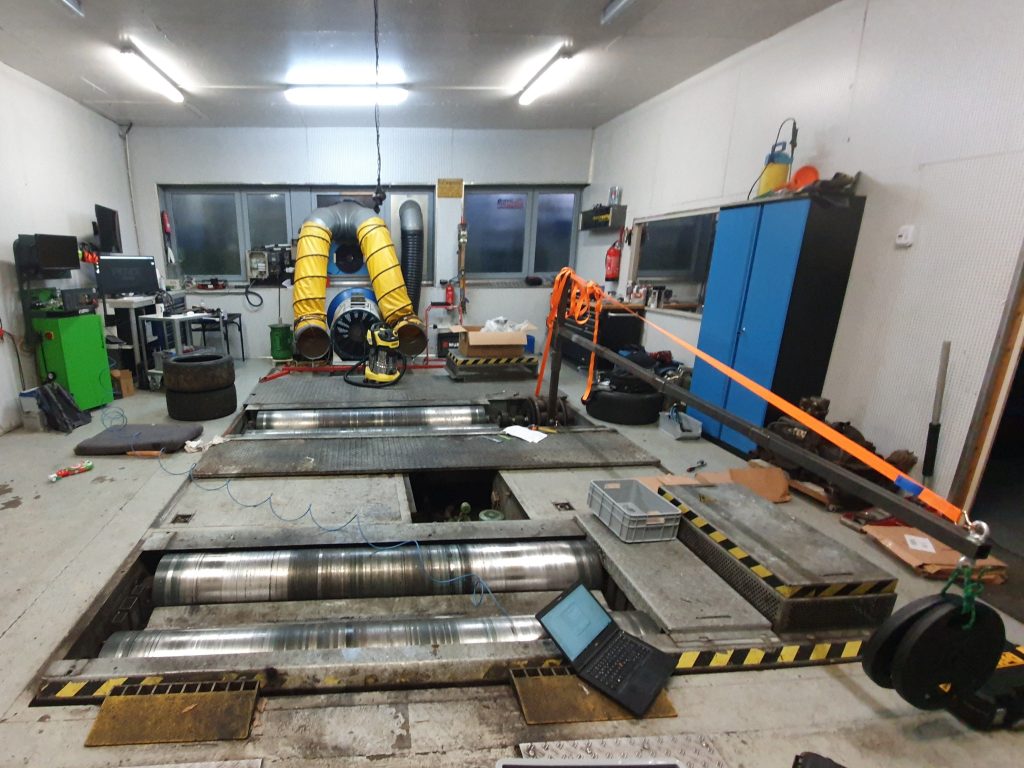 We set up the dyno to display its modern interface on a big TV screen to be visible to the operator in the car and to customers in the waiting room. The dyno can be easily operated this way with use of a wireless keyboard and mouse.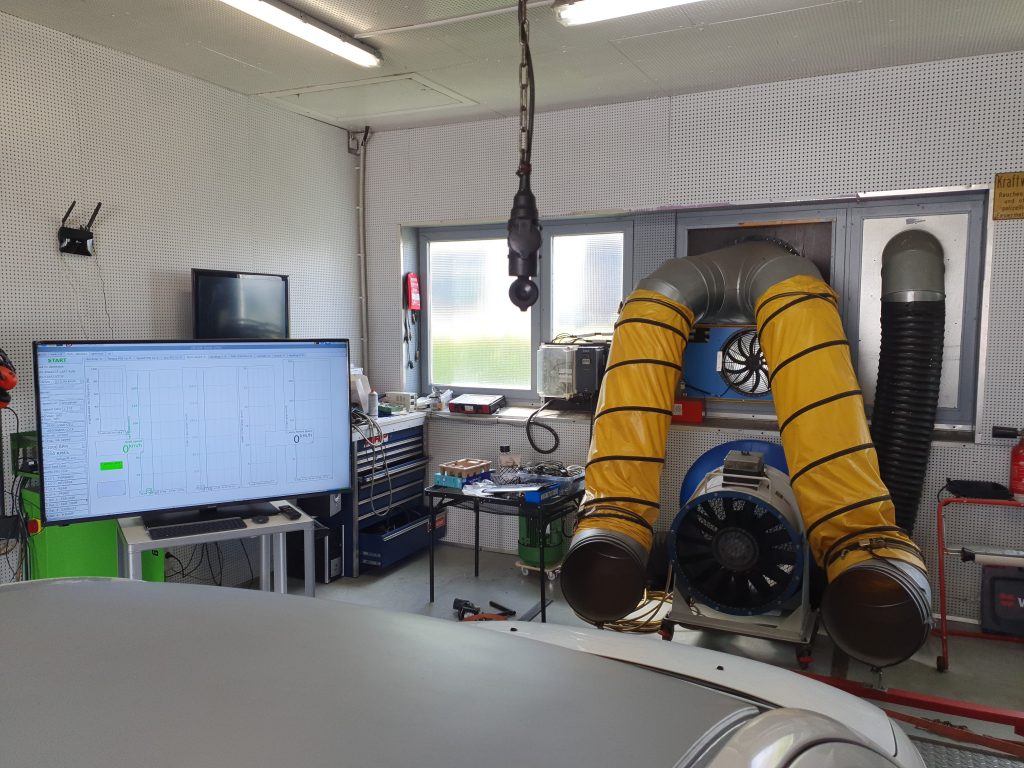 All the dyno functions can also be controlled conveniently from inside a vehicle with a wireless industrial tablet. This includes measurement, analysis and reports, as well as the control of fume exhaust, cooling fans, wheelbase and lifts.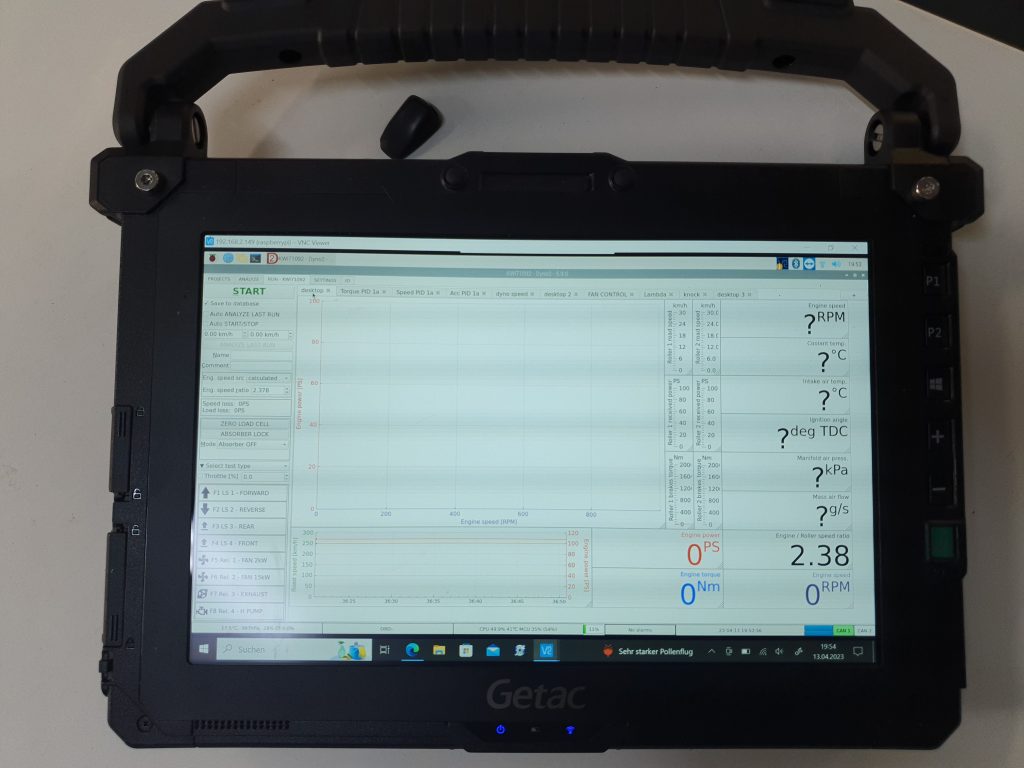 The PEREK system parts used for this conversion were:
DC1E4 dyno controller
2x BD3-22.5A-600uF eddy brake power supplies with fast demagnetization
2x LCA1 load cell amplifier (gain 74)
4x VRI2 variable reluctance sensor adapter
Stock speed signal sensors and wheels, as well as the load cells, were reused.
Additionally, I installed two VFDs for variable fan speed control and some extra dyno sensors for lambda, temperatures and knock measurement.